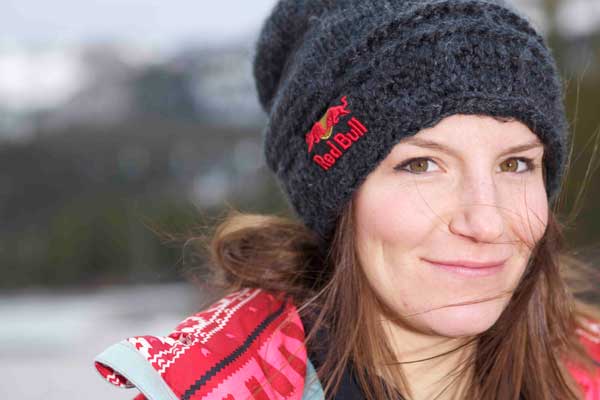 Over the last 4 years Kaya Turski has been building herself quite the resume. Between Winter X Games and Euro X Games she's collected 7 medals, 6 of them gold. Along with those podiums she's got more than a handful of Dew Tour wins under her belt as well as several AFP and other contest podiums. There's really no other way to describe her when it comes to women's freeskiing; she dominates.
So it really should come as no surprise that Kaya has been nominated for the Best Female Action Sports Athlete at this year's ESPY's. But it was a surprise to me when I was contacted to interview her about her success over recent years, the progression in women's skiing that she's played such a big part in, and yes, what it's like to be nominated for such a prestigious award. Read on.
SkiersRealm: First things first, how's it feel to be nominated for the ESPY's " Best Female Action Sports Athlete", and what do you think led you to getting the nomination?
Kaya: It feels amazing! Such an honor to be nominated among such amazing and talented athletes. I had a really great season this past year, winning my third consecutive X-Games Gold in slopestyle at Winter X-Games, and at Euro X as well. I was also the first woman to ever land a switch 1080 in competition, which I did at X-Games.
SR: 2011/12 was a big year for you, 5 contests and 5 wins, which of your wins stood out the most for you last year? Any other standouts outside of your contest success?
K: My best event this past season was definitely Winter X-Games. I think that was my best win yet in my entire career, winning it with the first ever switch 1080 in women's competition on the last run of the event. Outside of competition I have been working on new tricks and just getting comfortable on tricks that used to not make any sense to me… those were personal standouts.
SR: Your wins at Winter X and Euro X gave you the title of first female to 3-peat in both for slopestyle, what's it feel like to be able to claim that?
K: It feels amazing! I work hard for what I do and feel like it's paid off, I am really proud of it!
SR: Your gold medal run at last years Winter X games and the switch 1080 you landed to win it are a great example of how women's skiing is progressing quickly, what do you think is in store for the sport of women's skiing over the next few years?
K: I think we can expect to see a lot more inverts, unnatural rotations, a lot more technicality on rail features, doubles…
SR: Being that you were the first female to stomp a switch 1080, both during and outside of competition, it's safe to say you're at the forefront of women's freeskiing, what are your own current personal goals for skiing and what direction do you plan on going?
K: Thanks for the compliment! I just want to keep progressing my skiing. I have always been less comfortable doing inverts, so that's going to be something I'll be working on. I want to be available to the younger generations and be able to share my experiences… it's important that kids know they can dream!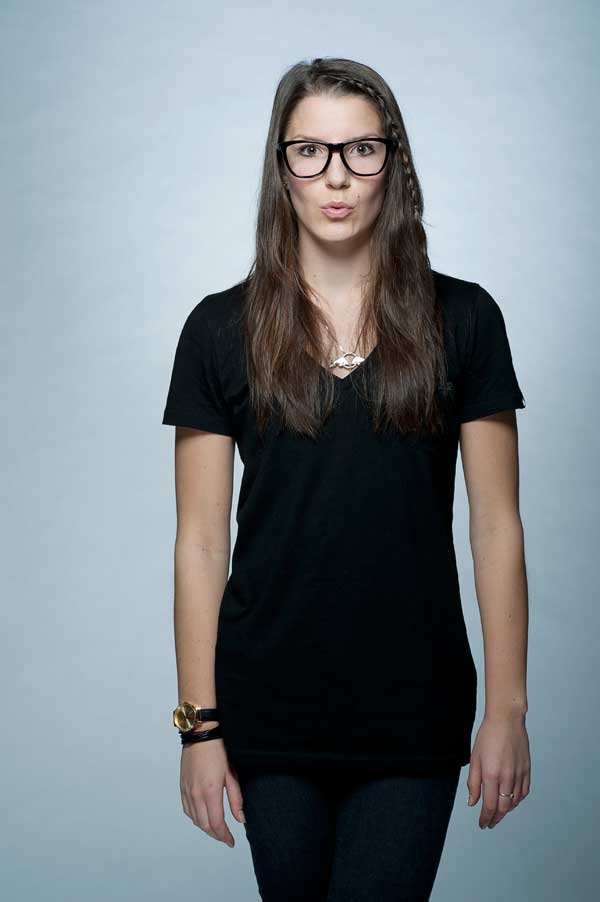 SR: What's it take from a dedication standpoint to get to the level you're at right now?

K: It's a lot of dedication… a lot of dreaming.

SR: You're also involved with a lot of coaching and camps, which of course means a lot for the participants your coaching, but what do you love most about being involved with that side of the sport?

K: I like to be able to connect with the people who are so inspired by us and who are so eager to learn. It's great, after traveling so much and being somewhat hard to reach, that I can get involved in their lives on a personal level.

SR: Can we expect your "State of Mind" webisode series to continue next Winter? If so, where would you like to see that go?

K: I am working on it. I just want it to keep reaching more and more people because female skiers still don't have that many outlets for exposure.

SR: If you could give one piece of advice to the young girls out there who look up to you and aspire to get to where you are in skiing what would it be?

K: One piece… that's a tough one. Dream, believe it, dare to explore.

So there you have it, words straight from the top of women's freeskiing. Big thanks to Kaya for taking the time to make the interview happen. Make sure to vote for Kaya in the Best Female Action Sports Athlete category in this years ESPY's. Voting ends July 9th so get on it! Also, pay yourself a visit to Kaya's website to see what she's up to and all other things Kaya.

Posted on July 3rd, 2012 by Kyle