Bear Creek Canyon
The makings of a war pitching good vs. evil are coming together in Telluride, CO.  At first glance it appears to be a story of greedy villains taking advantage of the unsuspecting common folk, who at this point in the story are in desperate need of a superhero. However, it may not be as cut and dry as you think because many of the details are just now starting to come into light.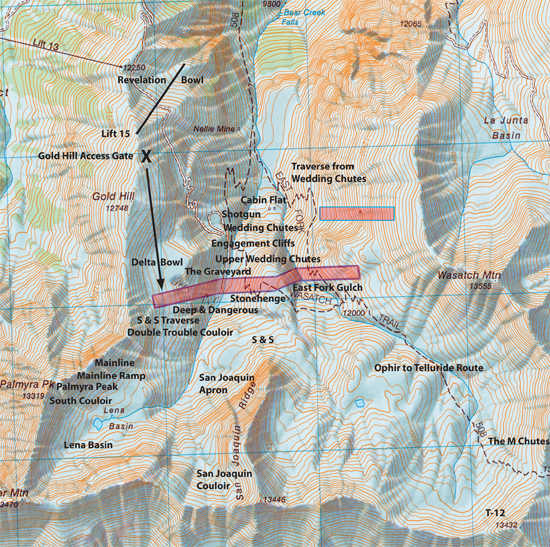 Red boxes showing property used for access which is now in question. Photo from Telluride Watch
The Fight for Bear Creek is what grandparents will tell their children about someday when asked what BC skiing used to be like in Telluride. Whether it will be the story of what it used to be like to ski in legendary Bear Creek Canyon, before it was forever closed to the public or not will soon be decided. That's because as of right now, access to Bear Creek has been closed and the public has yet to receive a reason with enough logic and sense to calm their anger. To them, a piece of what was rightfully theirs to access and enjoy at will has been taken away. Bear Creek has been a backcountry favorite for years, accommodating as many as 300 skiers a day in the winter. It's also a popular summer destination for hikers and outdoor enthusiasts. But as of now it is no longer these things. And while the motives behind it are still a bit murky, the question of who is the man responsible for it is crystal clear. Meet Tom Chapman, a wealthy and powerful real estate speculator who specializes in purchasing parcels of land known as "in-holdings", or land that is surrounded by public land. Once purchased, he blocks access to it, which in the case of Bear Creek has caused the public land surrounding it to also have its access denied. In the end this is all done to make a profit on the resale of the land. Sounds a lot like a hostage situation to me. Exploitation for the purpose of personal gain. It's not illegal, but it has to be bordering on immoral. The closure came on sudden and unexpectedly from the local backcountry riders point of view. However, if you talk to one of the "villains" of this epic tale, you'll get the impression that there was nothing sudden about this transaction. To them it's a simple case: They bought it, it's theirs and now its No Trespassing. The message is clear and easily understandable. For around $1.95 you can even buy it on a sign and then post it on your property to make sure that everybody understands that they are not welcome beyond that point. The problem is that the land in question has been used by BC skiers for access to the Bear Creek Canyon for many years. But since Chapman, along with business partner Ron Curry, purchased the 40 acre parcel for $246,000 back in late March this access has been denied. The reason being complaints by Chapman and Curry about the trespassing of backcountry riders on their property and the personal liability that it brings to them as owners. So while the law of trespassing is a very real one that is upheld and carries with it very real consequences, perhaps the laws are different when the property in question is located in some of the best backcountry skiing in Colorado and sits along the border of a major resort like Telluride. Perhaps in this case a $1.95 "No Trespassing" sign from Wal-Mart isn't enough. You need two of them.  
For more detailed information about Bear Creek Canyon, this story and to stay up to date on how it progresses check with: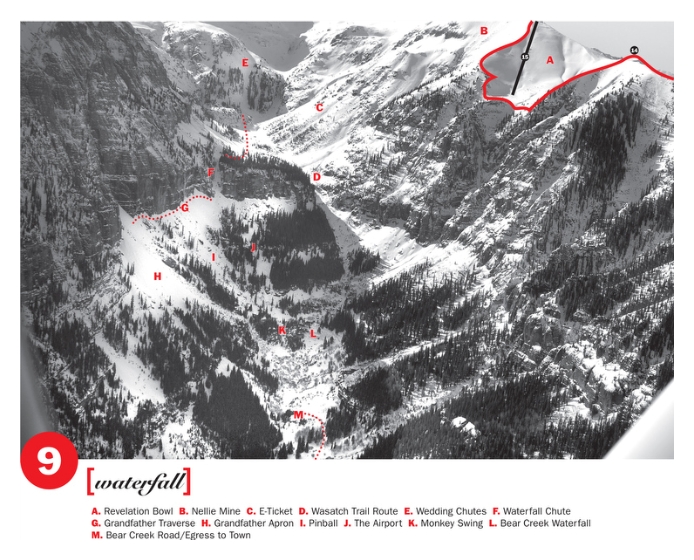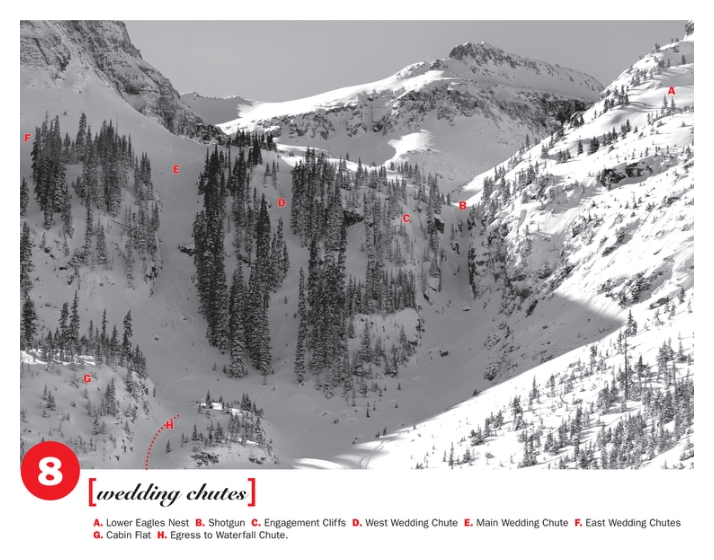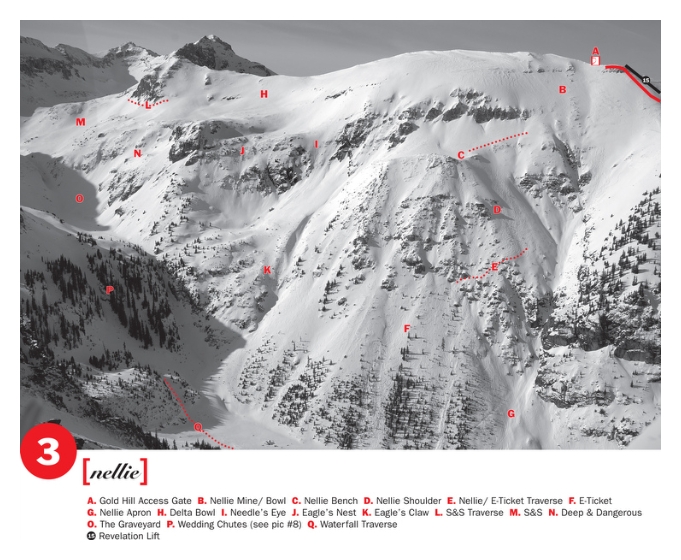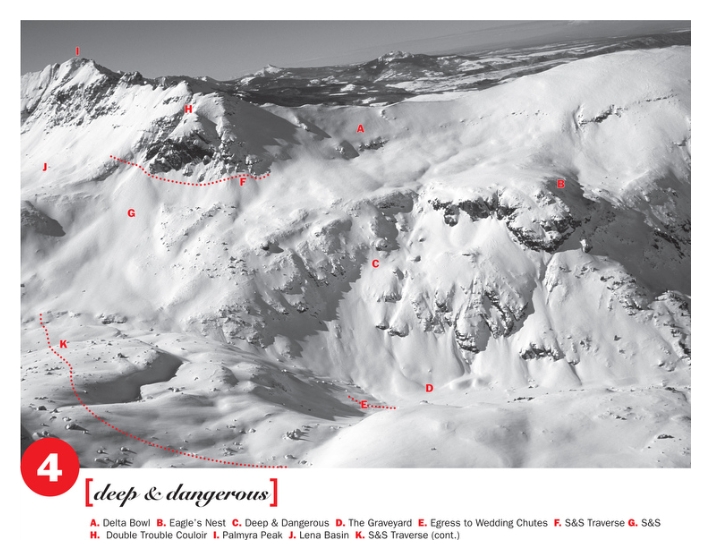 Posted on December 15th, 2010 by Kyle