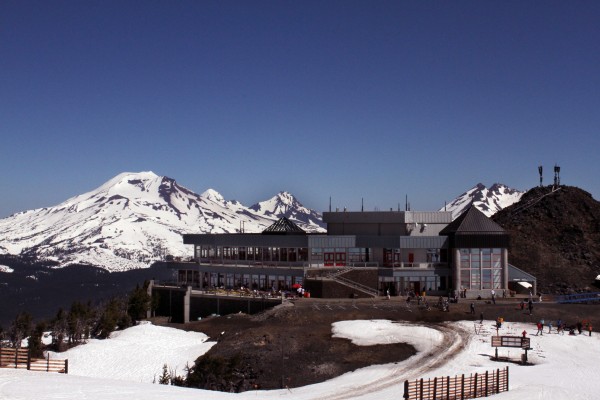 The amount of snow left by La Nina over the winter isn't breaking news by any means. But even with the mountains still looking bright white against the Summer's blue sky it's easy for the skiing public to go through their seasonal shift from powder junky to sun sponge. It's no doubt engrained in our bodies to change our mind set once the lifts stop turning for the season, but this year was a little different here in Bend. The 2011 July 4th weekend marked the first time in at least 10 years, probably more, that Mt. Bachelor had the chairs spinning for skiers and snowboarders. So instead of putting a protective coat of wax on the sticks for the Summer, everyone was waxing up the boards for 3 more days of perfect Spring (Summer) skiing. Nothing but blue skies, zero wind, and a lot of snow to ski. And there's no shortage of snow either so hopefully this Summer skiing weekend will remind people of that. Those who are a bit more ambitious should bust out those skins and go make some early morning laps, because this is definitely the year that you can ski year-round till the snow starts falling again this fall.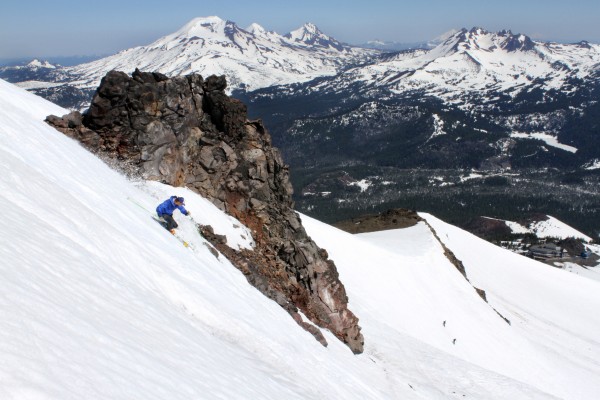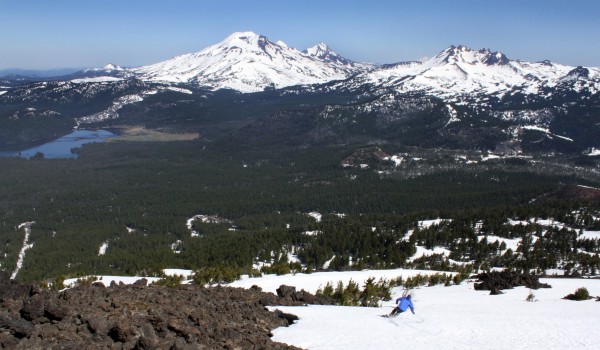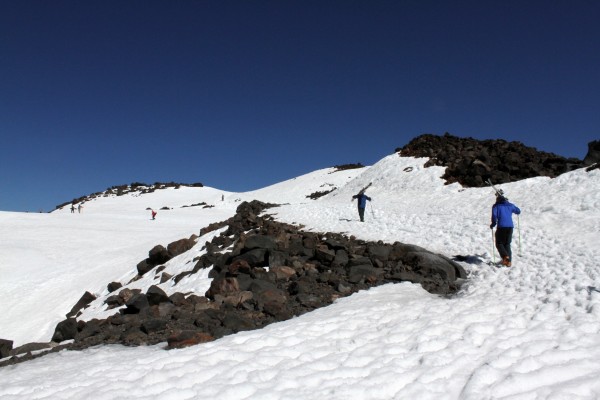 There definitely something to be said about skiing so late into the season, personally it made me feel quite lucky to be able to call such an awesome area home. Over the long weekend my days went a little something like this…..Ski-golf-Mtn. Bike-BBQ-Sleep-Coffee-Mtn. Bike-Brew Pub-BBQ-Sleep-Coffee-Road Bike-*Freedom Ride (*See Photo Below)-BBQ….Seriously, if you don't feel like you're fortunate to be living in one hell of a place after that line up, something is wrong with you.
Oh yea, the Bend, Oregon Freedom Ride. About 8-10k riders this year…..Every July 4th. Be there.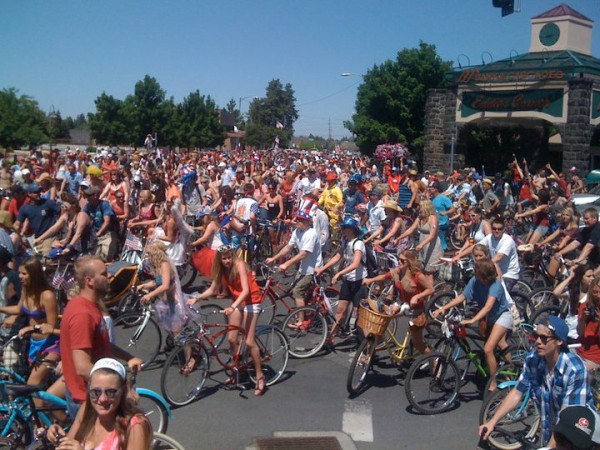 Posted on July 7th, 2011 by Kyle