So Recently I found myself purchasing 3 new pairs of headphones. Why 3 you ask? Don't worry about it. What you should worry about is that I decided to review them, along with the other two pair that I had up until I decided to…oh don't worry about it. So check out my humble opinions, pros and cons of Skullcandy's Ink'd, Asym, Hesh, Lowrider and Icon headphones. Then do your ears a favor and go grab a pair….or 3.
First up, Skullcandy's Ink'd. Being the cheapest of the 3 pair I was initially skeptical as to how well these things would perform, both in sound quality and as the headphones I'd be using when I'm active. I don't know if my low expectations are part of the reason I'm so happy with them but I am definitely pumped. As workout and riding phones they perform very well. I have had zero trouble with them staying in my ears. A big part of that is the ability to choose the best size silicone ear piece from the 3 that come with the phones. But also, for whatever reason these just seem to stay in a bit better than the Asym. The biggest surprise for me with the INK'D is the sound. Because they basically seal off your ear from the rest of the world when you put them in there is almost zero interference from outside noises when you're rockin'. That way when those 808 kicks hit you're really feeling it on your brain, all without sacrificing any treble too. My official stance is that these things rock, and $20 bones ain't bad at all.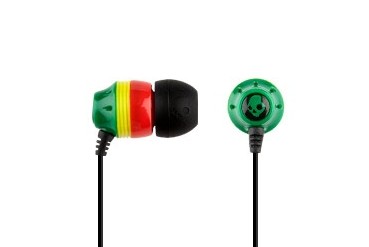 3 Silicone Gel Sizes
11mm Power Drivers
Speaker Diameter: 11mm
Frequency Response: 20-20k Hz
Impedance: 16 ohms
Max Input Power: 100mW
Cable Type: TPE, Nylon Braided
Cable Length: 1.3m
I really just couldn't ever get the right feeling with the Asym. They worked, and I could ride and work out with them ok, but it seemed like I was always adjusting them. Maybe I'm too picky, but when I'm working out or riding pow I don't want to have to screw around with my headphones because they feel like they're falling out of my ear. Which I remember doing a lot with these. I think part of this reason is because of the way the wire wraps around your ear. The wire going over the top of the ear had a tendency to create a tension that sometimes would pull the phone out of my ear hole. No bueno. The other thing that resulted from the over ear idea was that the wire actually ended up splitting at the point where it turns down to meet the speaker. Over time it weakened the plastic that the speaker wire runs through and eventually opened up and exposed the actual speaker wire. No bueno. Another con for me was that I was never really sold on the sound quality, it always sounded like too much mids and lows. For the price you're paying I think there are some flaws that could be fixed.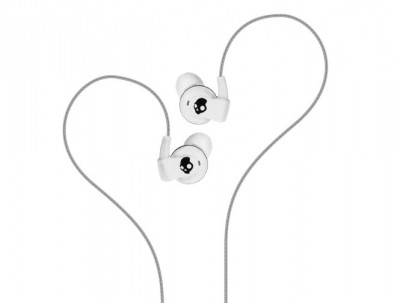 13mm Power Drivers
Asymmetrical design for snug fit
Around the ear design for active users
Speaker Diameter: 13mm
Frequency Response: 18-20k Hz
Impedance: 32 ohms
Max Input Power: 30mW
Cable Type: PVC
Cable Length: 1.2m
The Hesh is my at home set of phones. I use em' when I'm working on the computer and don't wanna let my roomie know I'm rockin' out to Gunther. If you don't know, you need to. I can only think of one thing that I might consider a con with these. They seem to let in a little too much outside noise. The spherical plastic sides almost apply a hollow-ish sound to whatever is going on outside your ears. When the beat drops its fine, I don't notice it. But if you turn the volume down or are groovin' to some Norah Jones you might start to notice what's going on around you a little too much. When it comes to the sound quality, they definitely shine. The bass hits hard and the highs come through crystal clear. I think for $50 they're a good quality headphone that will leave you smiling till the album ends. And if you were listening to Gunther you'll probably keep smiling long after you take the Hesh off your dome. Ooooh, you touch my ta la la.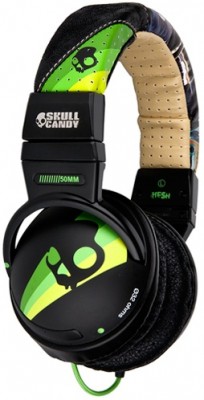 Explosive 50mm Drivers
Enhanced Parabolic Sound
Soft Leather-Touch Ear Pillows
Satin Travel Bag
Speaker Diameter: 50mm
Frequency Response: 18-20k Hz
Impedance: 32 ohms
Max Input Power: 100mW
Cable Type: TPE, Braided Nylon
Cable Length: 1.2m
Welcome Lowrider to my arsenal of sound producing ear paraphernalia. Your job is to keep the voices out of my ears when I'm at work and don't want to hear what the girl behind me just updated your facebook status to. So far you're doing a great job too. Not only are you super comfy and don't fall off my head when I'm banging it on my desk, but you also sound just wonderful at the same time. These things are clutch, for an all around headphone I would say they are a must have. They aren't huge and you can pack them around, they even fold up all nice to fit in little pockets. They sound great, bass, mids, treb, all come through no matter what you're listening too. I haven't rode with them yet and I'm not sure I will, but I am willing to bet you'll see groms in XXXLong tees rockin' them through the park and pipe this year. Do I have complaints….I don't think I do actually. They seem sturdy as hell and for what you get the price isn't too crazy. And just like every other model of Skullcandy's they come in every color of the Double Rainbow!! Double rainbow all the way 'cross the sky!!!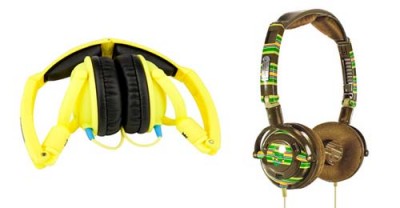 Enhanced 40mm Power Drivers
Lightweight Stashable Design
Braided Nylon Cable
Soft Leather-touch Ear Pillows
Speaker Diameter: 40mm
Frequency Response: 18-20k Hz
Impedance: 32 ohms
Max Input Power: 400mW
Cable Type: Nylon Braided
Cable Length: 1.2m
The Icon. Oh, the Icon. Ok I'm just going to be blunt here. Not real stoked on these. Kinda like my review of the Asym, only worse. The problems were that they never stayed on my head, they wouldn't even in one place on my head. Maybe I have a misshaped head, but I don't think so. It's pretty normal shaped. I chalk this problem up to 2 design flaws: 1. They just weren't tight enough on my dome and the adjustments didn't really didn't seem to do much. They never felt like they were grabbing my head, always just resting there ever so gently. 2. The ear phones have this super smooth cover over them that just slides where ever it wants to go. They would cruise all over my ear instead of staying in place. My temples don't need to hear the words coming out of Rick Ross's mouth, my ear drums do. I can't even remember really if the sound quality was that good or not and it's probably because I was too busy f'ing with them, trying to get them to stay in place. For $30 it's just too much effort. Go with the Lowriders.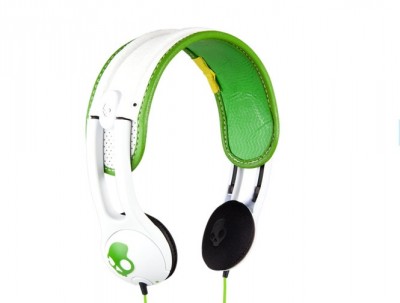 30mm Power Drivers
Anti-slip Headband Gel
Fit to Form Design
Braided Nylon Cable
Speaker Diameter: 30mm
Frequency Response: 18-20k Hz
Impedance: 32 ohms
Max Input Power: 30mW
Cable Type: Nylon Braided
Cable Length: 1.2m
One giant pro all 5 of these headphones have in common is Skullcandy's lifetime warranty. I mean all Skullcandy products have a limited manufacturers lifetime warranty in two categories:
Aggressive Listening Discount: If your headphones broke because of a crazy crash on the mountain or a violent head-banging session, or any other reason that's not a product defect, They'll still hook you up with 50% off a replacement in our online store.
Defective Product Replacement: The item broke for no good reason. Tell us what happened and we will replace a defective product with the same or an equal replacement.
Note: One product per warranty claim. We reserve the right to determine which warranty type your item qualifies for.

Posted on November 2nd, 2010 by Kyle