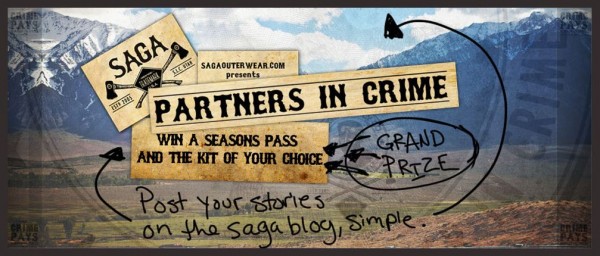 Got something to say but nobody to say it to? Well your life is about to change! Though I can't for sure say it'll be for the better or the worse…cross that bridge when you get there. Saga just launched their newest feature to the Saga site; Partners in Crime. Here's how it works:
1. Go to the Saga Partners in Crime site
2. Register
3. Write and submit a blog post
Fairly simple, eh? Saga will moderate your submission before it actually gets published, but unless your sending them pictures of your naked cash and prizes I don't see why it wouldn't get posted. Now this isn't just about getting some exposure for your words, there's also a contest at hand! Lucky for you though, if you've followed the 3 easy steps above well then your already entered to win. Basically the contest goes like this, Saga is going to go through all the blog entries (almost daily) from Sept 1 to Oct 1 and pick the ones they like the best. They call it a contest giving people a chance to share their lives freely and creatively with the world. The best submission wins. Kinda vague but then again super simple. Just post blog entries (only 1 per day, NO SPAMMING THE SAGA PIC BLOG!) and make them cool.
Prizes go like this:
Grand Prize – A season pass to their home mountain and a Saga Jacket and Pant combo of choice.
1st Prize – A Saga Dream Kit.
2nd Prize – A full Saga Suit.
Daily Prizes will be awarded.
It's kinda fun anyway so why wouldn't you participate? I do it (SkiersRealm is a blog.), Tim Durtschi does it (www.timdurtschi.com), so should you!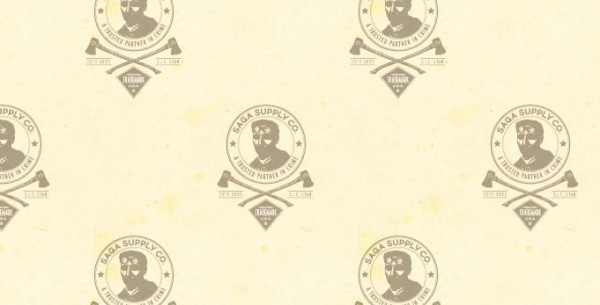 Posted on September 8th, 2011 by Kyle