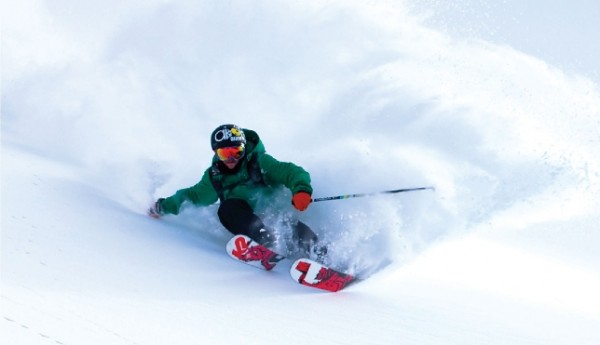 There's nothing that brings a smile to my face like riding powder. The feeling, in so many words is incomparable. Similar to a dream? Heaven? 100% pure and uncut cocaine? Well maybe not the last, but it's definitely euphoric happiness in its most basic form. However, it's not the only thing that gets me stoked when I'm on the hill. I just can't help but feel a little fire when I see a member of the fairer sex ripping up the Mountain like she owns it. There's just something about it, damn hot and there's no denying it. So I wanted to do a piece to highlight those at the top of the hotlist in women's freeskiing in hopes of answering some of those important questions like…Why are they in the in the spotlight and how did they get there? And, would they like to have dinner with me?  
Lynsey Dyer – butteryellow – Twitter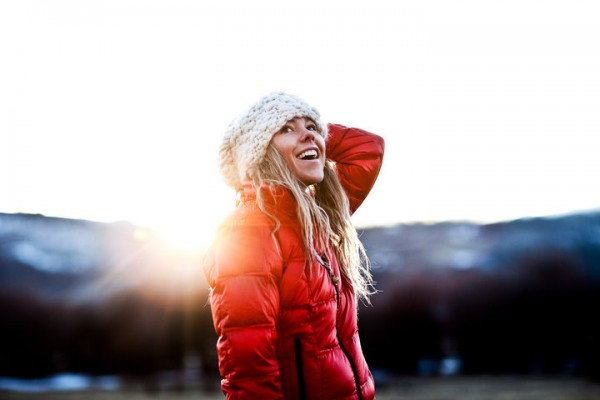 Hmm, a little ridiculous if you ask me. This girl appears to perfect. Born in Sun Valley, ID. She was the first female to be on the cover of Freeskier Magazine in the air and she has won every freesking competition she's entered and was also awarded Skier of the Year by Powder Magazine. She has been in numerous Ski Films produced by Rage, TGR and Warren Miller. She's hosted television shows. She's done commercials and she's been featured on everything from the Weather Channel to Good morning America. Lynsey also started shejumps.org which is a charity to inspire women to get involved with sports. Browse through her websites and it's clear she's got a good handle on what presence is in the online world, the sites are sic! I gotta say I'm a bit taken aback. Makes me want to ask myself "What have you done with your life?"
Sponsors: Tecnica, Blizzard, First Ascent, Intuition, Gordini, Jackson Hole, Skullcandy, Black Diamond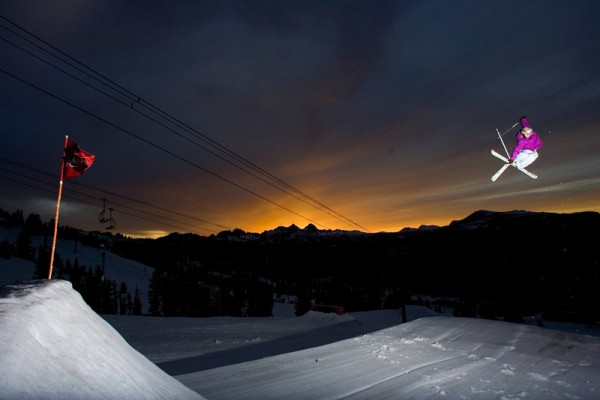 Born in Uniontown, PA. She appeared on the cover of Powder magazine's Photo Annual in 2004; Kristi was the first woman ever to pull a rodeo 720. She had a choice to become a pro wakeboarder but she decided to become professional at freestyle skiing. X Games 2005 Bronze medal in Women's Superpipe. Silver in Halfpipe at the 2005 FIS Freestyle World Ski Championships. Google image her name and I think you'll be pleasantly surprised, but what do you expect from somebody who was ranked #90 on the FHM 100 Sexiest Women of 2005.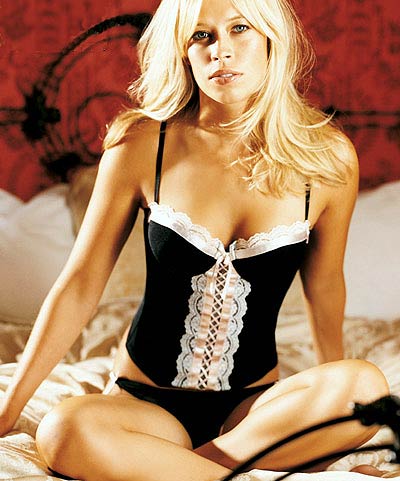 Sponsors: Oakley, Monster, Giro, Faction Skis, Mammoth Mtn, GO211.com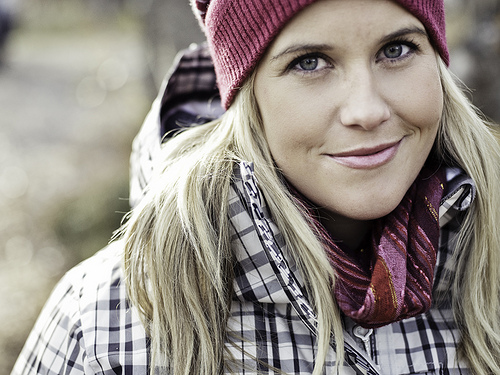 Growing up in Midland Ontario, Canada, Sarah Burke is definitely one of the most successful women in freesking. According to her Official Bio on her website, "Sarah has managed to win every major competition in both Superpipe and Slopestyle." So yea, she kills it on skis. She's was awarded ESPN's 2001 female skier of the year and was also voted 2007's Best Female Action Sports Athlete at the ESPY's. She began competing on moguls at age 15 and two years later she shifted to Freeride. Now, at only 26-years-old, Sarah has transformed into a pioneer of women's freestyle skiing and is responsible for advancing the sport to what it is today. So when she isn't out destroying the snow what does Sarah like to do? Well how about knitting, cooking and baking, mountain biking, going to the gym, painting, and climbing. Talk about a girl you could bring home to Mom…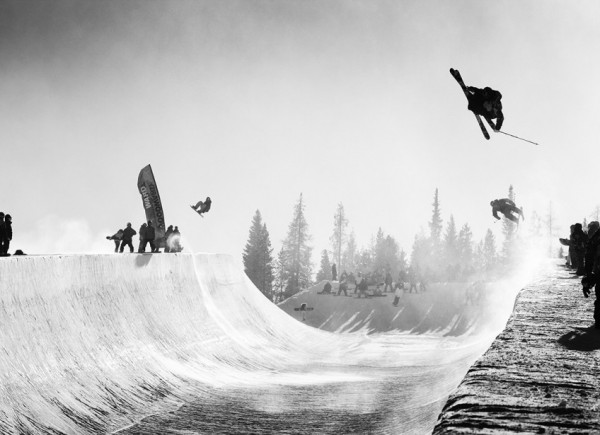 Sponsors: Monster, Roxy, Whistler, Swix, Smith, Empire clothing, Skoah skin care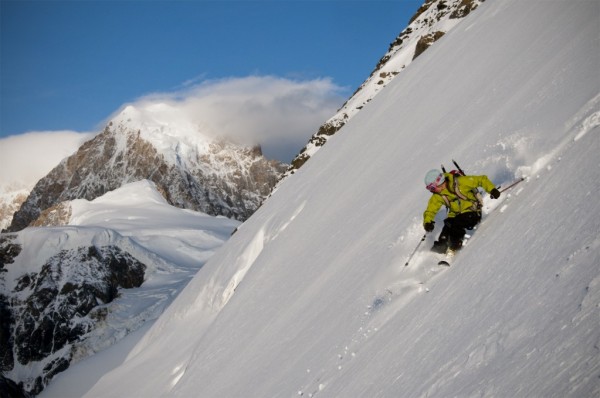 Reign(rain)ing from Seattle, Wa. Ingrid comes from a family of lifelong snow "ballers". Her Bro Arne was the newly-crowned champion of the Freeskiing World Tour, and brother Ralph has experienced several triumphs in big-mountain snowboarding events. Tragically, Arnie passed away earlier this year in June. Ingrid's career has been full of awesome video segments from films with MSP and Warren Miller. Call her the first lady of Big Mountain Skiing; she is constantly pushing the limits of women's skiing. With a natural born hard charger's style, she dominated the IFSA freeskiing tour for several years. If that wasn't enough, the girl can rock pigtails like nobody's business.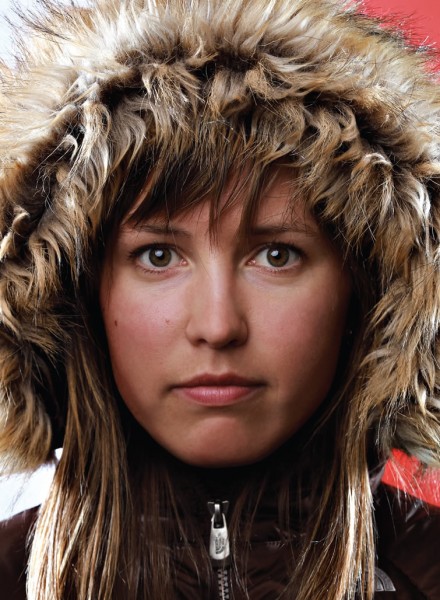 Always a tragedy to lose a loved one, SkierRealm sends out nothing but love to you and your family Ingrid.  
Sponsors: The North Face, Völkl, Tecnica, Scott USA, Giro, Subaru, Squaw Valley, Crystal Mountain, Clif Bar, backcountry.com  
Grete Eliassen – Say My Name – Twitter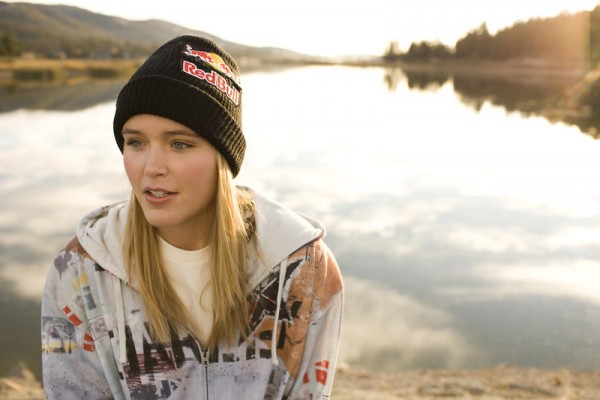 Grete (Pronounced Greta) isn't normal. Grete is weird. At least she seems to think so. I think she's just on another level than most folks. The American-born Norwegian, (hometown – Minnesota) might do things differently than most people but I'd say it's working for her. The list of podiums was too long; it literally made me not want to type it. But you can see it on her Oakley profile page. So how about some fun facts on the girl? In 2007 when she won $25k at Whistler's Üllr Girl comp, she gave the cash to charity. For her first pro model ski she included graphics of a sexed-up male model as a joke. She loves Oprah. She loves Trina. She hates her big toe(nail) for falling off at the end of every season (don't believe me; check the Oakley profile page). She started skiing around 2 or 3. Oh yea and she's putting out her own movie: Say My Name. All that and she's quite easy on the eyes.  
Sponsors: Oakley, Red Bull, Völkl, Dakine, Tecnica, Swix, Kicker, Alta, Snowbird, Brighton, Park City, backcountry.com  
 Carrie Rossman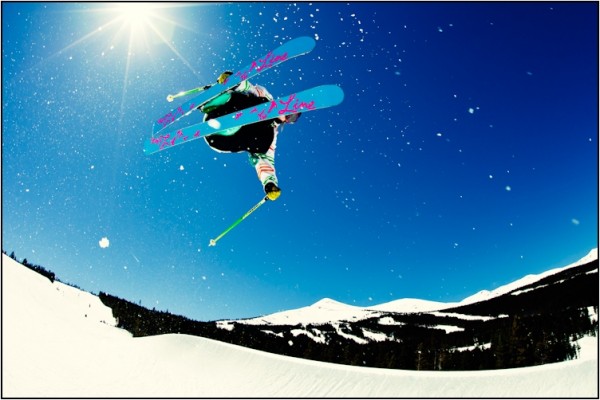 Carrie Rossman started skiing at 3 years old in a little ole town called Vail, Colorado. Just like Keri Herman, another Minnesota girl on the list, she also grew up with a pair of hockey skates on her feet. But her need for skiing proved to be too much and soon she was sneaking off just to get her fix of it. These days you can catch her killing it out in Breckenridge or maybe out at Copper Mountain where she'll be a visiting athlete this year. She was third place at the 2009 Queens Cup Open and you might recognize her from her work in the recently released 2010 Line Mixtape. Bottom line, she's on the right track to female ski stardom, which is easy to understand when she's throwing out quotes like "I ski because it's a part of who i am. Skiing is more than just laying some turns or putting a run together for a competition; it's a life style i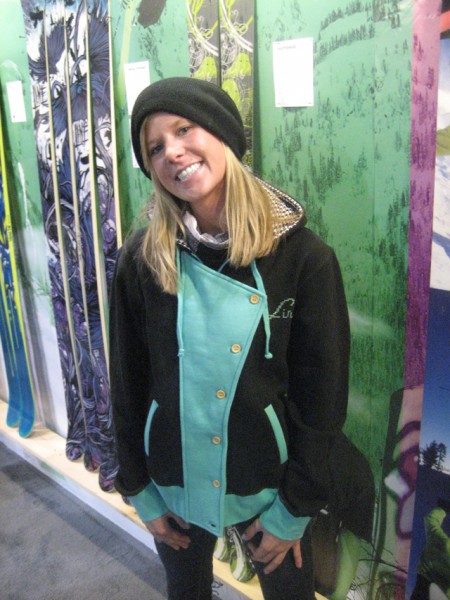 was born into."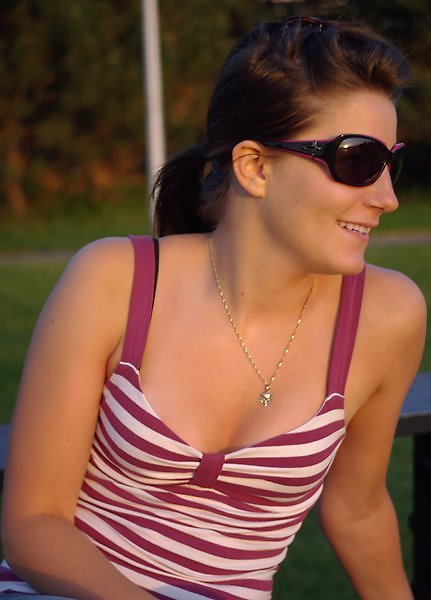 With a nickname like the Canadian Kayak you'd expect….well I'm not real sure what you'd expect. But what you get is Kaya Turski and this girl dominates the slopestyle. Let's see, she won gold at 2010 X Games slopestyle, Bronze at 2009 X Games slopestyle, She's won 3 Dew Tour stops and numerous other podiums in the comps she's been entering since she went pro in 2006. She actually brings her style for the rails from her prior career as a pro rollerblader….nothing to be embarrassed about; more than a few of us went through the fruitbooter stage. The important thing is that now she's on skis and has traded in the sole-grinds on the local 6-stair for snow and 270 disasters in the park. It's also good to know that if she were to ever be stranded on a deserted island she'd be bringing her iPod and her Mac with her. She gets additional coolness points because I hear she drives a Subi. One last thing, I want to make it very clear: Airborne is one of the greatest movies ever.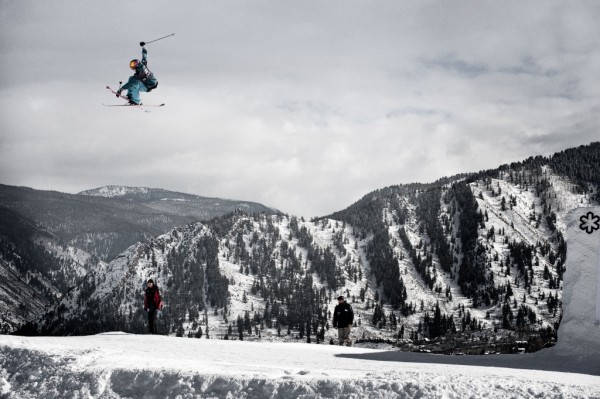 Sponsors: Red Bull, Orage, Oakley, Salomon, Skullcandy, DonJoy, D-Structure  
Dania Assaly – Twitter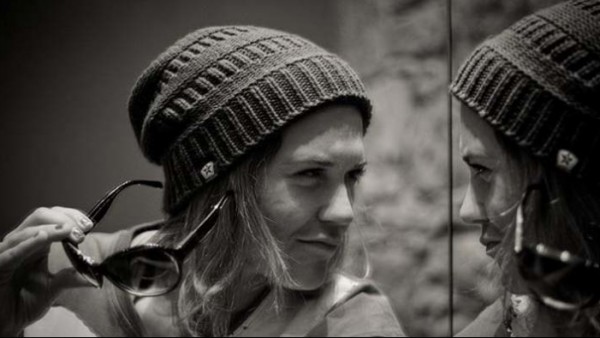 With multiple Canadians on the list, it's no secret that they can rip. Definitely no exception when it comes to Dania, who has been skiing since 3 years old and competing since 15. While she's done well with smaller competitions I'd wager a guess that she has yet to see her peak. An alternate at the 2009 X Games followed by a 9th place finish in Superpipe at the 2010 games could be an example of that. In the summertime Dania can be found roaming the country side around Mt. Hood, Oregon so you know she's no slouch when it comes to keeping her skills up to date. And whaddayah know she rocks a Mac over the PC too! Good girl.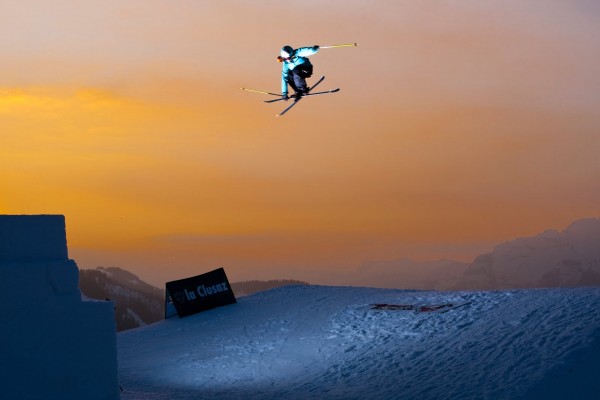 Sponsors: Roxy, Smith, Sessions, MountainCultures.com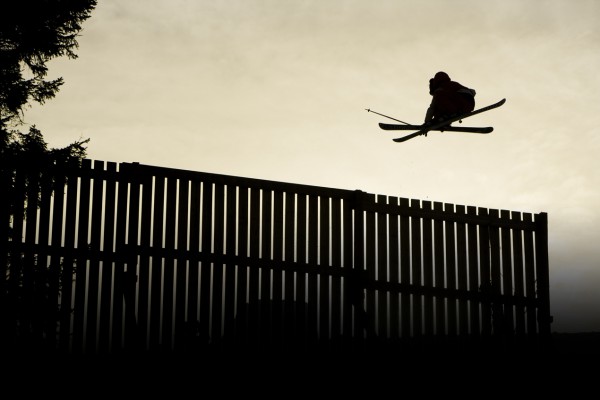 Off the slopes Keri is a Vikings fan, which isn't surprising being a Minnesota girl. It's also probably not a surprise that she used to ride around on 2 metal blades (Hockey) instead of 2 planks. These days Keri is known as a slopestyle killer. Her smooth style and willingness to go huge have catapulted her onto many podiums including two silver medals at X Games and Euro X. She's also racked up a 4th at 2009 X Games in Slopestyle and a 3rd at the 2008 Dew Tour stop in Breckenridge. First attached to skis at the age of 2, she says she didn't really pick it up for reals until college. Pretty impressive. According to her Discrete team profile page, she's got a pretty good sense of humor. Examples? She once bought a huge trophy at a pawnshop and toted it about town. Whenever someone asked what she got the trophy for, she would simply reply, "I won." Ask her what her favorite trick is and she'll answer, "Your Mom". As for future goals? "Really my only goals are to have fun, enjoy what I am doing, and make lots of friends along the way…"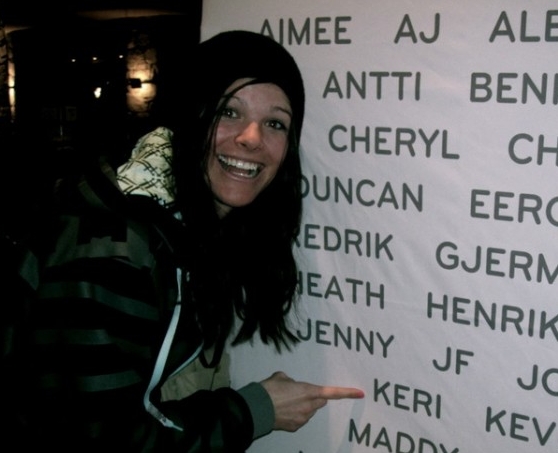 Sponsors: Salomon, Under Armour, Scott USA, Jiberish,  Breckenridge, Dsicrete, Dakine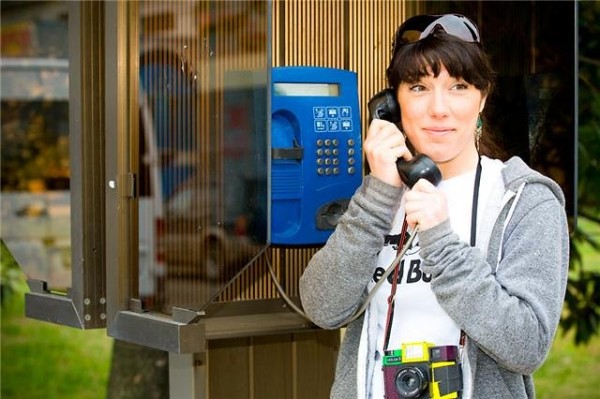 A NW girl coming out of Bellingham, WA, in my opinion Angeli could be one of the most inspiring women skiers ever. Hearing her story and realizing how dedicated and on top of things she has to be is pretty amazing. Raised on Mt. Baker, she has the pedigree to be one hell of a skier. In her words, "Riding Baker makes you a tough skier. There's heavy snow and lots of it. The natural terrain is incredible and it's barely groomed. You feel like you're always out-of-bounds. I was constantly skiing powder and hiking a ton. Baker makes everything seem easier." But instead of taking what she learned in the Baker backcountry and applying it to big mountain and freeskiing comps, she has focused her pro career on pipe and has brought with her a style all her own. Checking her ESPN profile page and you'll see she's no stranger to competition and has had some promising looks in the X Games. However, she was forced to sit out last year because of a pre-season broken back. In the long run the injury may have been a blessing in disguise because it has helped her take time to focus on a much larger battle: during October 2009, she was diagnosed with Lyme disease. In the constant fight to stay healthy she has given herself strict curfews, restrictions on sugar and alcohol and is dedicated to treating her body well (According to Twitter she recently started Crossfit). No small feat when your industry can sometimes seem to be based around doing the complete opposite. So what keeps her stoked on the lifestyle? "For me, my motivation in life is my passions. Passion for skiing, passion for dancing, passion for learning and teaching."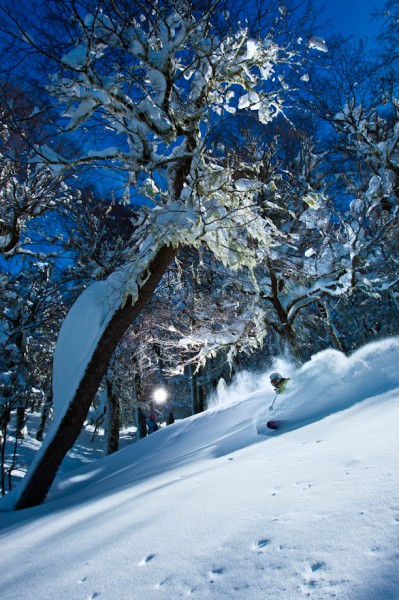 Sponsors: Red Bull, Oakley, Atomic, Sunice, Breckenridge, Ecitcarp Clothing   

   

 

Posted on December 1st, 2010 by Kyle