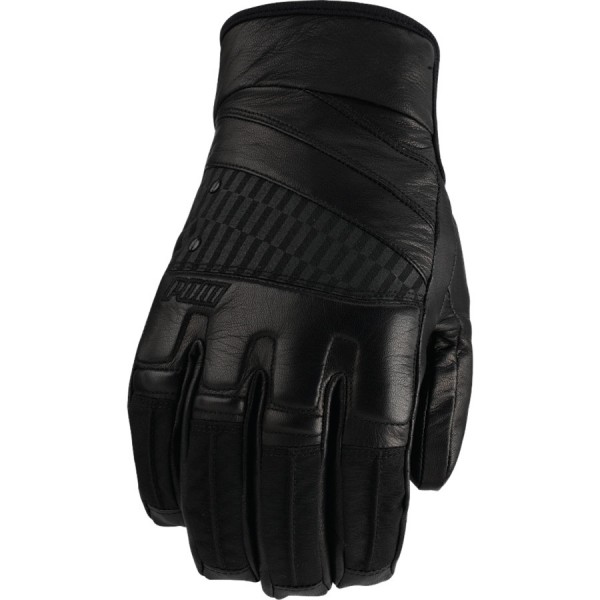 Thanks to the great folks over at POW gloves, we were able to get our hands on a few pairs of
POW's Royal glove
to do some reviews on. The Royal is part of POW's Leather glove family, which if you've never used a leather glove when riding, you're missing out on a whole new world. For me, leather riding gloves are the only way to go. POW knows this and that's why they've worked so hard at building themselves a great reputation for producing some of the best leather skiing and snowboarding gloves around. In fact, just so you know, POW has been working on this reputation since 2002 and are now distributed to over 37 countries world wide and just recently also expanded their lineup to include the use of Gore-Tex.
The Specs: POW Royal Glove
MATERIALS:
Shell: Goatskin Leather/Satina
Palm: Goatskin Leather
Insert: Gore-Tex®
Lining: Premium anti-pill polyester micro-fleece
Insulation: 100g Thinsulate®
Closure: Ultra Magic no snag technology
Overall, according to POW – This is a waterproof glove that's mid-weight and feels light and made of premium goatskin leather.
Now time for the meat & potatoes…
INITIAL REACTION: I loved the look and feel of them. The looks had subtle style but not over the top and they felt amazing. Going over them in my office it was easy to see that they were a well constructed glove and that POW is using awesome materials. The Goatskin leather feels amazing and so does the premium micro fleece lining. The lining actually deserves to be singled out because of how crazy soft it was. I also immediately noticed that they gave me more feeling in things I touched, meaning less like wearing a bulky ski glove. However, while I did like the ability to have more feeling in my fingers, it also made me a bit skeptical about whether or not they would be too thin for colder conditions. Nobody like chilly fingers. But all-in-all you could tell that this was a quality product that was constructed well and I was excited to get them out into the snow.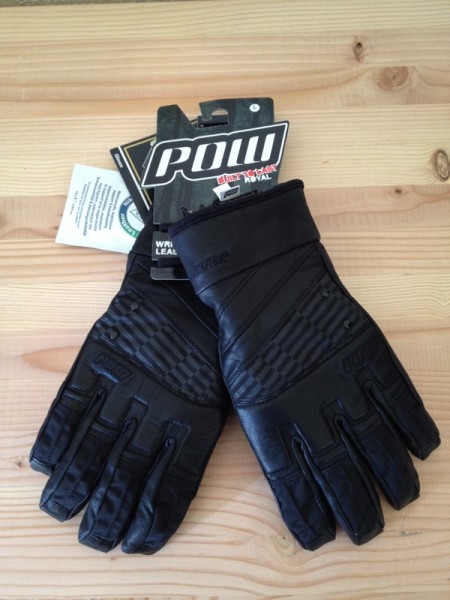 USE/REVIEW:
So far I've used the
POW Royal
4 days and in conditions ranging from 35F and blue bird to below 15F with windchill and storming. The first thing I'll say is that my skepticism about them being too thin and getting cold is now the furthest thing from my mind. My fingers have yet to get anything close to cold or wet and I attribute a lot of this to the Gore-Tex. It's a material that I have in articles of outdoor gear ranging from boots, to coats, to gloves and it's never let me down. So its awesome that what I now have on my hands (literally) is a glove that is amazingly comfortable and nimble that my hands stay totally warm in. And by nimble I mean I was able to open pockets, zippers, and other things without needing to take them off. Big plus in my opinion. But of course there are still times when the gloves must come off, and sometimes gloves can be a pain to take off and put back on. This was not the case with the POW Royal's, they were easy off, easy on and fit well under my coat cuffs. However I did learn that unlike my Dakine gloves I do need to undo the velcro strap on the POW's to get them off easily, otherwise it was a bit of a struggle. But that just tells me that the velcro strap is actually doing it's job.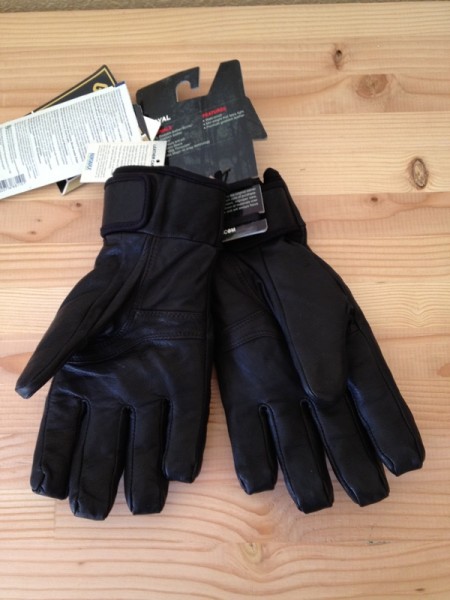 CONS/IMPROVEMENTS:
I was really pleased with the
POW Royal
and really can't think of anything that calls for an improvement to the product before I'd give it a positive review, especially now that they are running Gore-Tex for the insert material. The only miss-hap I had was that one of the safety straps that attach to your wrist so that you can take the gloves off and let them dangle from your hand without holding them, ripped off when I was taking the gloves off. I'm not sure if it just wasn't sewed in securely or what but I checked the other one and it seems to be attached securely and not going anywhere without a fight. Still I was a little disappointed when it came off and if I'd just purchased them I'd probably exchange. But in no way was this incident a cause for a bad review.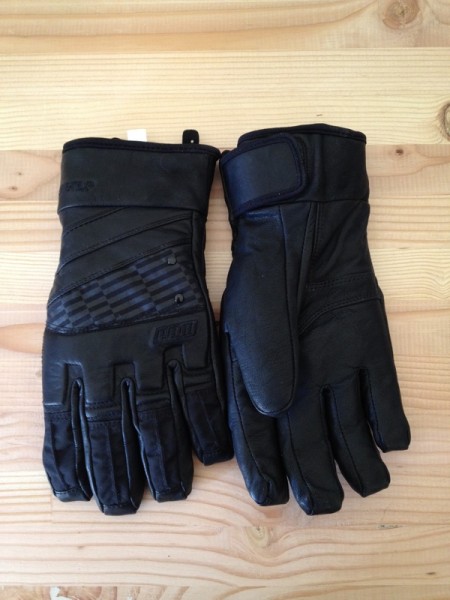 RECOMMENDATION:

I would definitely recommend the

POW Royal glove

to anyone looking to purchase a pair of new riding gloves. Especially if you're looking for a Gore-Tex glove who's waterproofing won't let you down. Between the comfort, construction, and performance and style you just can't go wrong.

Looking for a pair right now? Check out Backcountry.com and their semi-annual sale. The POW Royal's are ON SALE!



Posted on February 24th, 2012 by Kyle