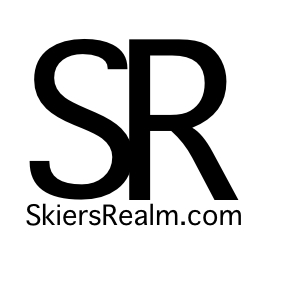 Well we've gone and done it this time. Possibly you've realized it already, most likely not, but if you're reading this then there's a good chance it'll be hard to ignore. You might have noticed the change in color scheme around these parts and if you're really perceptive you might have even noticed the addition of the word "connect" in the SkiersRealm blog's URL (connect.skiersrealm.com). But I'm going to assume you haven't which is why I'm passing along this memo for you and all others to enjoy. We here at SR have gone ahead and made the decision to alter the state of the world (sure), the economy (really?), and our own lives (ok, I'll buy that) with the addition of a retail side to the SkiersRealm. That's right a 100% real online retail ski shop with real live inventory and everything. It's an exciting thing for us here at SkiersRealm and we couldn't be more stoked about where our lives could go from here. Being able to work in such an awesome industry is a privilege. But creating a life for yourself in that same industry is a dream and what better time than now to chase it? We're still ambitious, young (kinda), and can handle the risk. We're motivated to make a name for ourselves by creating a positive energy in this sport that has given us so much already. Our goals? To keep skiing alive and true to it's roots, to make sure that it's around for generations to come, and to spread the our stoke for skiing as far and wide as humanly possible.
Below is the "About Us" section of the new site. A lot of thought was put into those words in hope that it would give all who visit our site an idea of who we really are, so please read on. To everyone who visits the site regularly, every once in a while, or even if this is your first time here; Thank you! Without your support the decision to follow this dream of ours would have been much more difficult to make.
We'd be stoked if you'd check out the new site and give your thoughts and feedback on what works or what could work better. I will say this; we know it's not perfect and are still in the process of getting it there. Look for lots of new products to be added over the upcoming winter!
Check out the new SkiersRealm.com!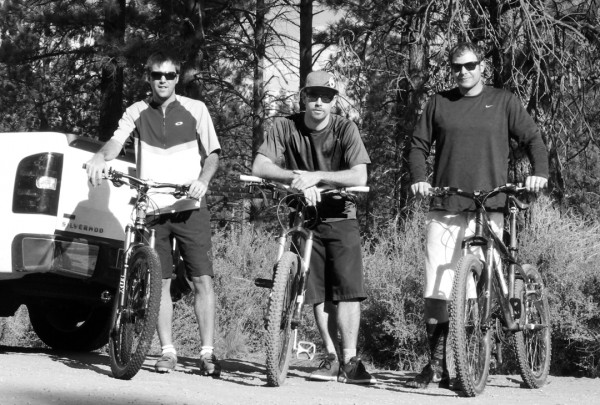 From the left: Jason, Kyle, and Spencer. The SkiersRealm.

About Us:

We are Skiers. Just like you we share a passion for Skiing, for Winter,  and for the Outdoors. In some way or another the sport of Skiing has  touched our lives and helped lead us to wherever we are at this very  moment. For us here at SkiersRealm it has given us an opportunity to  help our fellow skiers and give back to the sport we love ,and that's  motivating to us. The ability to help grow our industry for the better  by passing along to our friends (and if you ski we consider you our  friend) and newcomers the stoke that we feel about the sport is an  amazing thing. Our goal is to be more than another online ski retail  joint, but to be an experience and a knowledge base that ultimately  enriches the ski experience of everyone we meet.

Located  in the Pacific Northwest, and more specifically Bend, Oregon we're  lucky in that living a balanced life is easy to accomplish. But just  because something is easy doesn't make it any less important, which is  why we've chosen to live and do business here. With the Deschutes  National Forest bordering the city and Mt. Bachelor 20 minutes away, no  matter what season it is you're only minutes if not seconds away from  outdoor adventure. Biking, fishing, hunting, hiking, climbing, camping,  and of course skiing! We literally live in the middle of it all and when  it comes to skiing we see some of the greatest snow in the world and  usually lots of it. The storms that roll through this region regularly  bring with them 60+ mph winds, rime, and zero visibility. They can be  ruthless and would turn many skiers away, however, here it's just what  we know. Around here whether its blue bird or gale force, it's still  just another great day to go skiing. But don't be scared of a little  tough weather, because in this area it can be gusting enough to blow you  over and snowing over an inch an hour and next thing you know its sunny  as far as the eye can see. In fact, 300+ days of at least seeing the  sun is not an uncommon thing here. It's a pretty amazing place to call  home and that's how we want it to stay. Which is why we believe our  responsibility to the sport of Skiing goes beyond you the customer, the  companies we deal with, and the Industry as a whole. Keeping our  outdoors and our earth healthy is a belief that we are firmly planted  in. Its important to live a life that you could be be proud of if  tomorrow happen to be your last and to us that means doing what we can  to preserve this beautiful planet and her seasons for our children's  children and further into the future.

SkiersRealm  started as a blog. For no other reason than somebody who loved skiing  wanted to pass that love on to as many other people as possible. And  thanks to the Internet, spreading the love is easier than ever these  days. But over the years we started to notice a gap between the online  ski universe and the real world of skiing. More specifically, we began  to see there was something missing when it came to online ski retail.  That personal experience and interaction you get when you step into your  local ski shop just wasn't there. Whether it's talking to employees,  checking out new gear, or just hanging out and telling stories with the  locals, the experience is so much more when you physically walk into a  shop. So it became a goal of ours to help bridge that gap and create an  place online to truly enrich the ski experience of everyone who visits  our site.

We  aren't here to push product on you and we firmly believe in only  recommending those products or companies in which we would be proud  ourselves to associate with. There are enough retailers out there  already, both brick and mortar and online, who's main goal is to just  sell as much ski equipment as possible. Doesn't matter what it is or  what they have to tell you to make that sale, until they unload it on  you, it's exactly what you need. With SkiersRealm you can bet your  season pass that you won't ever find a product on our site that we  wouldn't use ourselves or wouldn't look you in the eye and stand behind  our recommendation. For us, the end goal is not the sale, it's the  creating of and maintaining the many friendships, partnerships, and  relationships along the way. It's our belief that if you treat everyone  with the respect they deserve and put their needs first, the sales will  follow naturally. This is a dream recognized to us, and last I checked,  nobody dreams about riding with shitty gear. We aren't here to just  trade your money for our product, we're here to make sure you make the  right decision and get exactly what you want and need.

To  us the Ski Industry is close knit community of people sharing a common  passion and that's who we want to represent. It's all about that feeling  you get when you're sharing turns with your best friends. Or a silent  nod to the stranger you're happen to be sharing a skin track with on  your way a local secret stash. It's about getting buried by face shots  over and over again in the best snow of your life and nobody but your  iPod to share it with, and of course it's also about the beers  afterwards with your friends because you know you're going to tell them  how epic it was.

Merriam-Webster's Dictionary defines a Realm simply as; A Kingdom. And that's exactly what skiing is. Every mountain. Every turn. Every Winter. Everywhere the snow falls. As skiers, this is all of our Kingdom. Welcome to the SkiersRealm.

~Thanks from Jason, Spencer, and Kyle!

Check out the new SkiersRealm.com!

Posted on October 31st, 2011 by Kyle