By this time you've no doubt heard the news: The IOC has voted to expand the Winter Olympics to include Skiing Halfpipe. Skiers Rejoice. Now I'm happy and all, and I look forward to watching but let's be real here; Skiing halfpipe is hardly the big news of this announcement. A total of 6 new sports were voted in and will be a part of the next Winter O's, which are in 2014 by the way. Ski halfpipe, women's ski jump, biathlon mixed relay, figure skating team and luge team. So why is everyone all hyped up about halfpipe, didn't you read that list….FIGURE SKATING TEAM. Hello. Easily 6 times greater than skiing halfpipe (because according to the press release a team of figure skaters is comprised of 6 people), if these two events are on at the same time and I have to choose which to watch….not even a question. I mean lets just go over a few of the reasons why figure skating beats skiing pipe.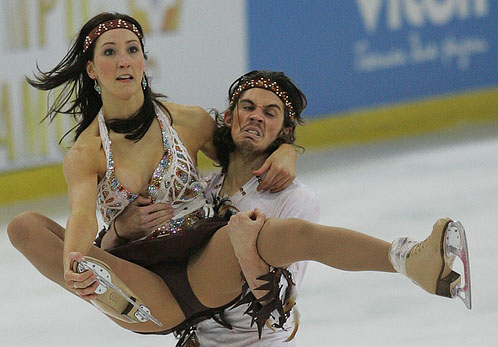 As mentioned, 6 figure skaters vs. 1 skier. Easy.
Skis might have edges, but skates have blades on them. Anything involving blades is going to be badass. 6 skaters X 1 Blade per skate X 2 feet per skater = 12 blades (unless there's a one legger out there, which would be quite impressive actually). Somebody's getting cut.
Women figure skaters in skimpy outfits vs. women skiers in baggy outerwear.
Let's look at some of the names of skating tricks:  Salchow (Sal-kow), Bunny hop jump, Waltz jump, Ballet jump, Mazurka, Half flip.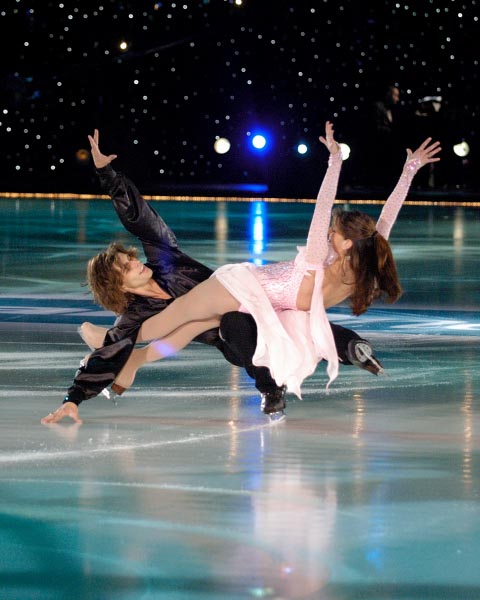 And if that wasn't enough, take this into consideration. Here is a description of how the skiing pipe will go down…"One competitor at a time performs a routine of acrobatic jumps, flips, twists and other manoeuvres on a half-pipe. The athletes are judged on their take-offs, the height they reach above the top of the pipe, and difficulty of their manoeuvres." Sound like anything you might already know? Skiing is basically figure skating but on a U-shaped, downhill ice rink. Downhill because they can't even muster up the strength to perform on a level halfpipe like rollerbladers. Figure skating is all manpower baby, American as apple pie. True adrenaline based competition. Guaranteed to offer the viewing public a suspensful battle of blood, sweat and tears. Well maybe substitute blood and sweat for bedazzle jewels and spandex. But I know I've seen skaters cry…SO THERE.
So join me as I stand and applaud the induction of Figure Skating Team to the Winter Olympic Games.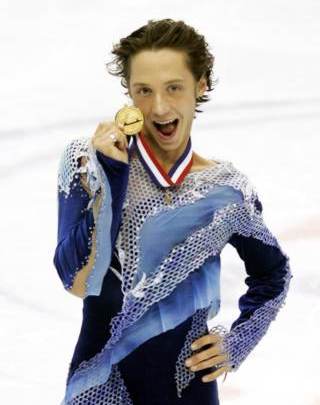 Posted on April 6th, 2011 by Kyle