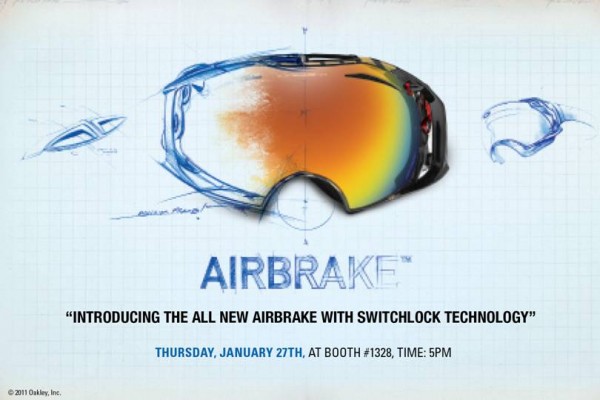 It's amazing how much information is on the internet. I've tried to wrap my brain around it a few times and usually I end up blacking out. Somewhat amusing. ANYWAY. Check out the new for 2012, Oakley Airbrake Goggle. We received a heads up email that Oakley would be unveiling their new Airbrake at the 2011 SIA Snow Show and instantly became curious. In fact the email went like this…"Please join us for the unveiling of the Oakley Airbrake Snow Goggle, the first goggle with Switchlock(tm) Technology at the Oakley booth on Thursday, January 27th at 5pm. Come in, have a beer and ask for the lovely Kodi – she will get you dialed in." So now not only am I waiting in anticipation to see all the pretty new Oakley Airbrakes, Oakley's also got me wondering just how "lovely" this Kodi is. But really the deal was sealed when I read there was beer. But when I searched the web I found that there was already some leaked pics and video of the new Airbrake goggle out there. I give 100% of the credit for finding this information to my trusted search engins…Dogpile, Metacrawler and the classic but timeless Altavista. Stay
Here for your viewing pleasure are a few pics of the Oakley Airbrake on one of the better known pro's (Jossi) out there as well as a short little vid to show you just how Oakley's new Switchlock technology works. Looks pretty fresh to me!
Make sure to stay tuned to SkiersRealm for more updates and pictures on the Oakley Airbrake unveiling. We'll be live at the show bringing you up close and personal pics of all the newest gear.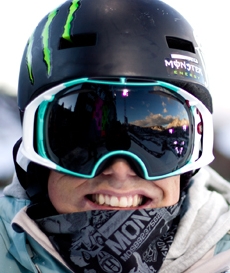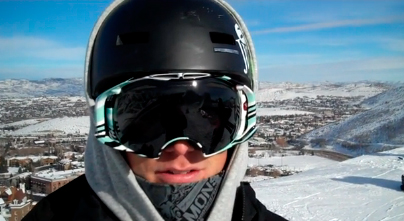 Untitled from The Ski Monster on Vimeo.

Posted on January 26th, 2011 by Kyle