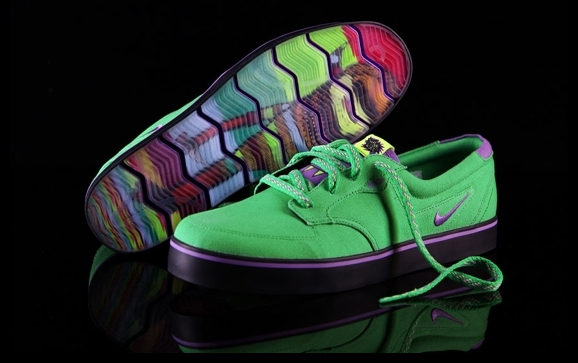 Welcome to a world of vibrant color and madcap illustration, where shoe soles double as art canvases
and seemingly subtle details glow electric-green in the dark. For our latest shoe collaboration, Nike 6.0 joined forces with prolific street artist Mark Paul Deren (a.k.a. Madsteez) to create something fresh and visually groundbreaking. The result? The Nike 6.0 Nike 6.0 Stinkween Braata Shoes

.
In keeping with the welcome-all energy propelling Nike 6.0, the California-based Madsteez mentored up and coming artist Evan "Stink" Rossell on the project. In a series of all-night, art-fueled brainstorming sessions, they created the character "StinkWeen"—a fusion of Madsteez's scrappy cartoon self-portrait "Weeneze" and a mischievous alter-ego doodle by Stink. "Stinkween

represents both me and Stink, much like a Dr. Jeckel and Mr. Hyde relationship," says Deren.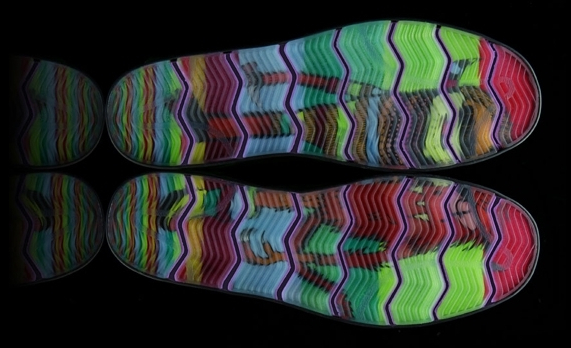 Brand new to the 6.0 line, the Braata translates this wonderfully weird vision with easy-wearing innovation. Built with Nike Free technology, the Braata's uber-flex allows the foot to follow its natural movements and provides unprecedented board-feel that's tempered with support in all the right places. The Braata's cold-wrap construction process reduces environmental impact and also allows the insert of a cushioned midsole, differentiating it from traditional vulcanized shoes.
Channeling the Madsteez/Stink split personality, the artists made their shoe in two different colors—washing the men's version in a cool minty green and drenching the women's in delicious grapey purple. Signature StinkWeen artwork graces the sole and insole.
"Making a Nike shoe has been a dream of mine since I was young little Ween," says Deren. "I couldn't be more pleased with how the shoe came out, and I'm insanely proud that the StinkWeen is one part Stink, one part Madsteez, and one part Nike 6.0."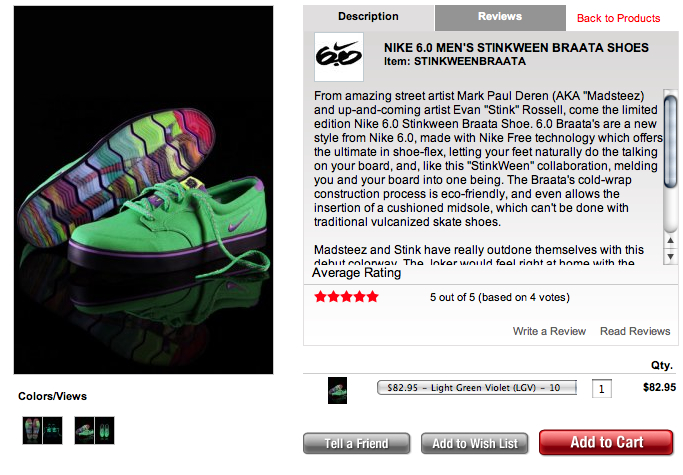 Posted on July 10th, 2009 by Spencer