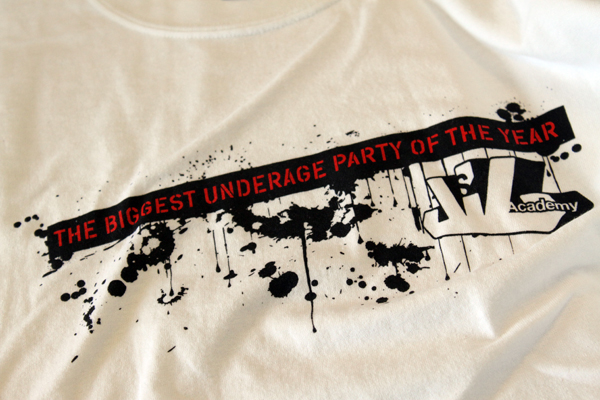 Saturday was attack of the young-bloods at Mt. Bachelor as the Salomon Jib Academy rolled in, took no prisoners and left one lucky kid with a trip to Mammoth for the Jib Academy Finals in May. Coaches Nick Martini, Sammy Carlson, Matt Walker, Tommy Ellingson, Seth Warner, and John Symms were leading the way with on hill registration starting at 8am. Around 9am the crews were broken up into groups and everyone was out on the hill ready for shredpacked day of skiing.
Le Registration
Compared to some of the other stops this year, the weather at Bachelor was pretty darn awesome. The sun was poking its head out from time to time and even left me with a bit of a google burn on the ol' moneymaker. The campers cruised around the mountain and got familiar with Bachelors parks as they received tips and advice from their favorite pro's. I was able to make a few laps with the groups following Sammy and Tommy around and it was awesome to see how stoked everyone was. Not just the kids, which seemed to be in some sort of state of euphoria, but the coaches themselves were really into it as well. Mad props to Salomon and Bachelor for putting on Jib Academy, because after tagging along for the day it was easy to see that the Academy is doing more for the future of skiing than any other event out there. Kids are going to remember this for their entire lives.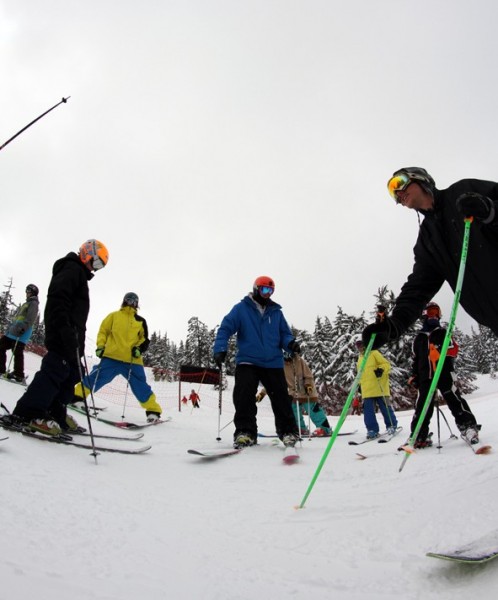 Tommy & Sammy droppin' knowledge
After the AM coaching sessions everyone headed into the lodge to break for some lunch and finalist were announced. From there it was back out to the hill and for those still in the running, since the finals were peer judged/voted, it was time to show off why they should be the one going on to Mammoth.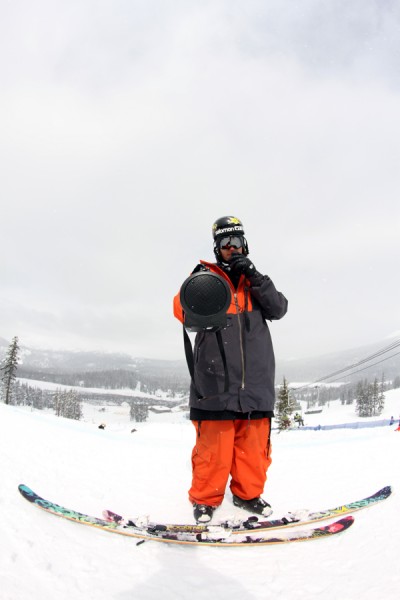 You will do as Nick Martini says.
First up: Big air. Three rounds of one jump each. And if anyone is thinking 16 yrs and under can't go big….think again. Every single one of these kids was a ripper.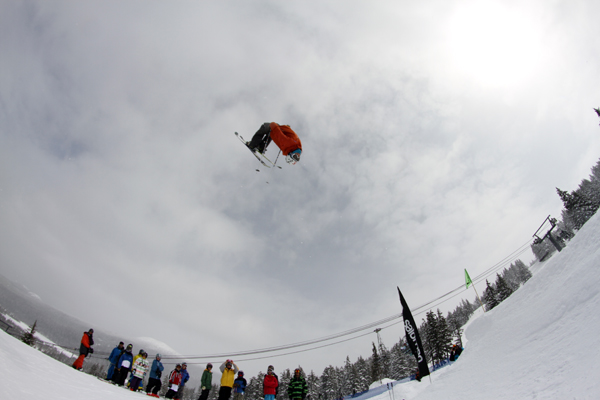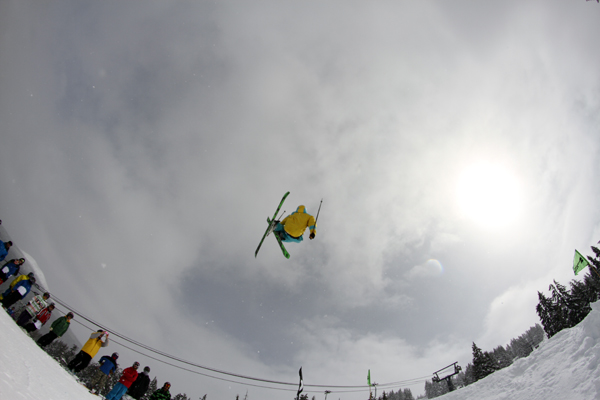 Next we moved up hill to a down rail where the riders were thrown into a 10min jam session. As many times as you can hit it. Just slide, hike and repeat.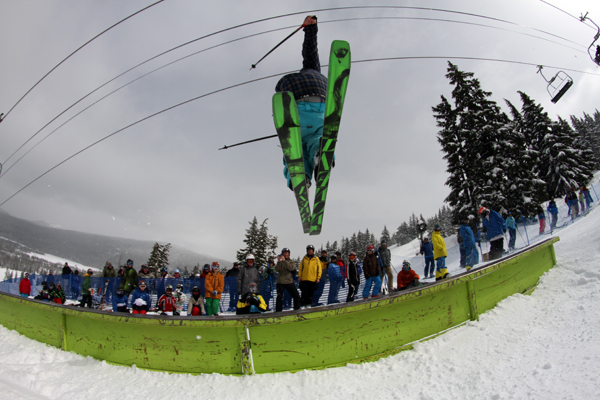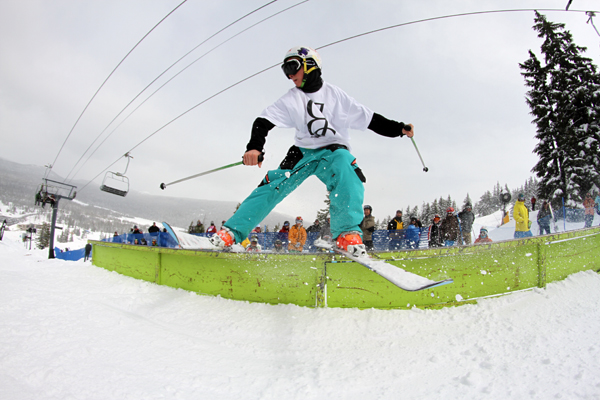 With the days riding over it was time to head back to the lodge and tally up votes. Of course while that's going on, it was a perfect time to do some give aways. There seemed to be a "exercise" theme to some of the prize contests. One being a push-up contest for a new salomon jacket and another a mad sprint to Tommy Ellingson who was waiting outside on a giant snow hill with a new pair of 2012 Salomon Suspects.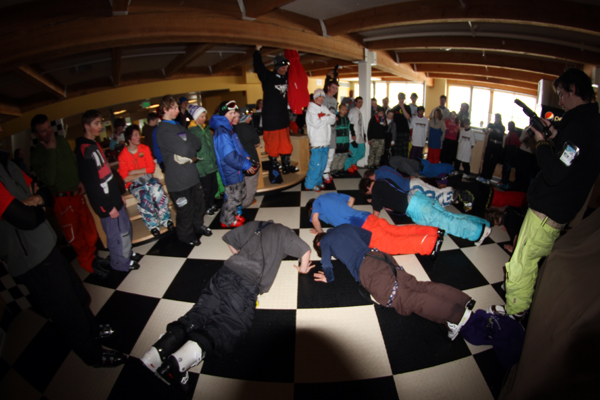 Keep those backs straight. No girl pushups!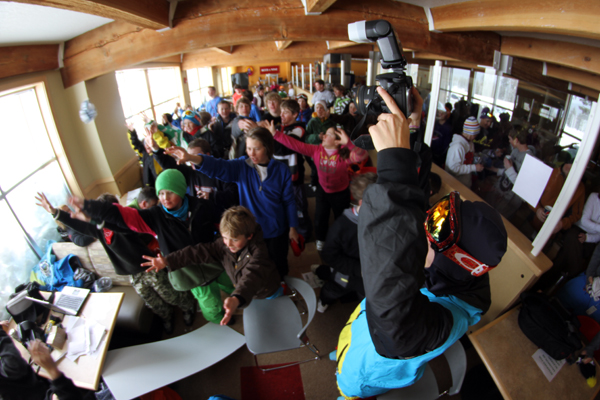 ME ME ME ME ME!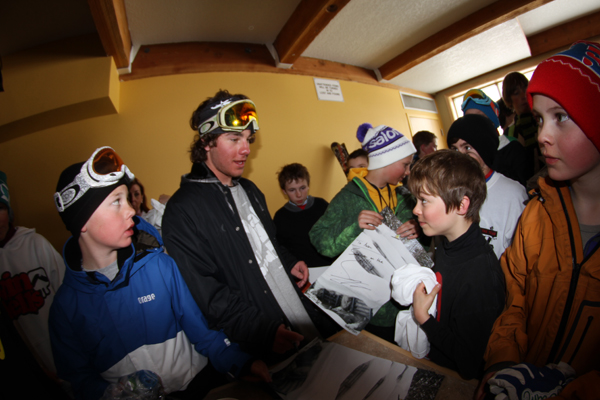 Nothing but stoked (and stunned) shredders
Finally it was time to get down to business. Congratulations to Erik Stai, you're on your way to Mammoth son!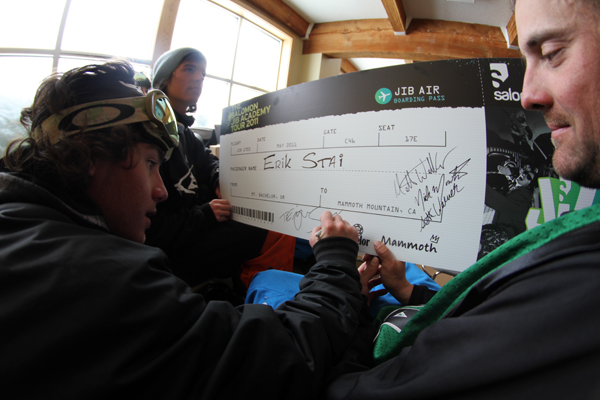 Makin' it official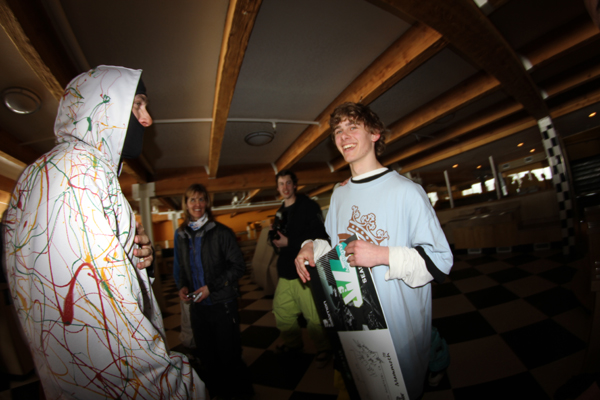 Congrats Erik!

Posted on April 10th, 2011 by Kyle