I live with the lead heli-ski guide for Alaska's top heli operation….I should probably write an article about it. So with that said, I'm going to do just that, get ready for a ride through the Chugach with H2O's Aaron Karitis as I pry info out of him on H2O and the Heli-ski Industry.

First things first, if you don't know who H2O guides are then let's get the introductions out of the way. H2O guides is the brain child of Dean Cummings. Who has without a doubt played one of the most critical roles in the pioneering of heli-skiing. And while Dean's been guiding AK since 1990, H2O has been around since 1995 and has the longest run of continual operations in Alaska. In simpler terms: They've been running things up in AK longer than anyone else. Their specialty is flying in remote mountain settings and have earned the ability to say they do it more frequently than any other operation in the world. In fact, with access to over 2.6 million acres of terrain they're also claiming the top spot (in the world that is) when it comes to how much terrain you can choose from. But, they aren't confined to the Alaskan boarders either, H20 guides also have programs in Argentina, Japan, and Utah as well. Basically making my roommates job resemble 98% of the worlds vacation dreams.
SR: So what's it like to spend your winter's in Valdeze as a guide?
AK: The great thing about Alaska is that you know what you are going to get. It's the best skiing in the world hands down! That along with just spending time in the mountains with some of the most brilliant and interesting people in the world. Everyone we guide has a story and it's fun to hear about peoples lives and the different perspectives they bring with them from all over the world.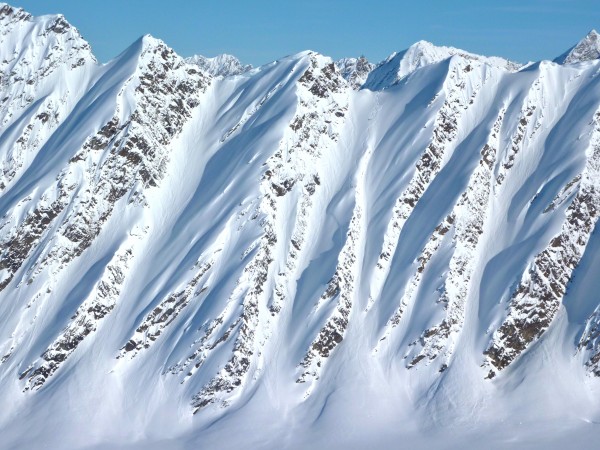 SR: Any drawbacks?
AK: Alaskan women! But that makes our end of season visit* to The Great Alaskan Bush Company all the better!
*Sidenote: While I won't dive too deep into the story, this years trip was highlighted with an 8-song (in a row) lap dance and as many Alaskan Ice Tea's (think long island but Alaskanized) as could be downed.
SR: So what was the season like this year?
AK: Any season is a good season in Alaska when you have 12 weeks to kill and a heli at your disposal. You're guaranteed that your best turns, runs, days, and weeks of the season are going to happen during that time.
SR: But I heard the season wasn't that great this year?
AK: I saw more wind this season than ever before, we're talking +150mph gusts on the pass. The Ski Industry said it was the worst season ever and to not bother with the annual migration north. Funny thing is….we had one of the best two week stretches in Alaska's last 10 years towards the end of the season.
SR: In your face Ski Industry!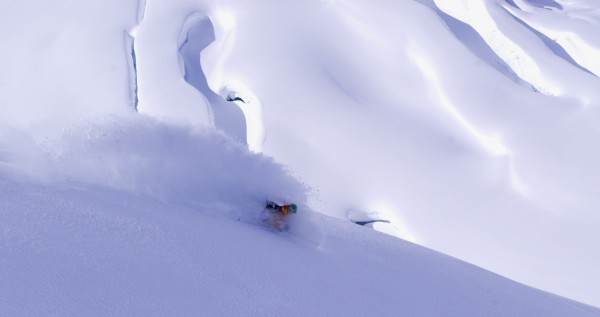 SR: Alright, so Alaska is rad and you get to ski the most amazing snow in the Universe all the time. Sounds like you got it pretty easy.
AK: Sure. Heli-skiing is just loading in a helicopter, picking a run and going skiing right? Wrong. The reality is that heli-skiing is an easy concept, but so much more goes into it than most would think. We start every morning with a guide meeting to evaluate the weather, snow stability and group dynamics. After that we pick 1 of the 18 available regions to ski in. Once it's time to actually load in the heli's and go our guide and ground staff have to work as a team to analyze snow, route selection, client care and helicopter operations. So for such and easy concept there really is a lot going on. It takes years to get the logistics of heli-skiing in Alaska down like we have.
SR: In your face SkiersRealm!…oh wait, damnit.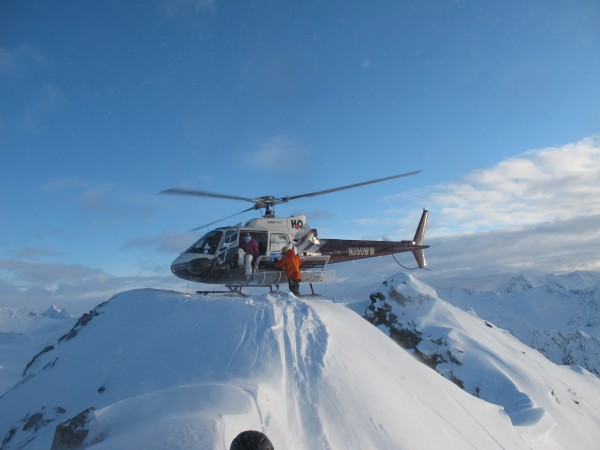 SR: You mentioned group dynamics and client care, how's that go? Sounds like a bit of a daycare?
AK: We have the best safety record in the industry hands down. And we're able to maintain this high level of safety with recurring guide training and strict adherence to our operating protocols. Our policies allow us to be conservative with weather, and our snow safety program is cutting edge with full time avalanche forecasters on staff.
SR: So you do or don't have a daycare?
AK: …..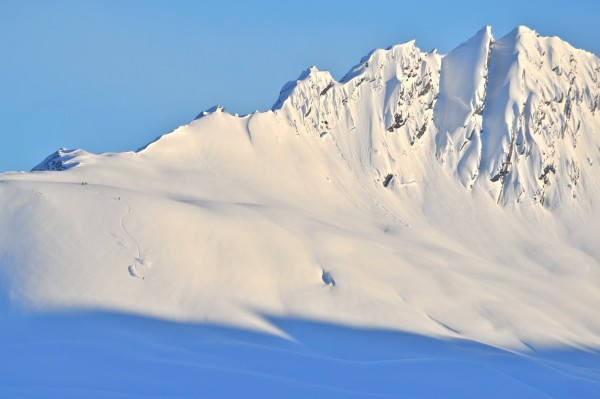 SR: Where do you see heli-skiing going in the future?
AK: Well it used to be that heli-skiing was accessible to the masses financially, but few were skillfull enough to take advantage. During the turn of the millennium we saw perhaps the peak of the heli-skiing era as a stable economy and evolving technology allowed a newer and less skillful skier to enjoy a backcountry setting. The increase in ski technology has definitely widened the market. However with the increasing of costs in aviation, fuel and insurance, look for that market to shrink again and heli-operations who are just surviving now will fade out of the industry.
SR: Give me some words about skiing the Chugach and being able to spend so much time there…
AK: It's hard to put into words. So hard in fact, I could talk about it for hours….
SR: That's what she said….
AK: ….It's an amazing place with extreme weather, breathtaking scenery, a vastness that is indescribable and terrain that was created for heli-skiing. There is a lot going on in these mountains; between snowpack, glacier travel, overhead exposure and technical route finding you are always on your toes. As a guide we always talk about how much you see and learn in just one day heli-skiing the Chugach. I could tour the biggest peaks in Colorado everyday for a season and wouldn't learn as much as guiding a private for one week in Alaska.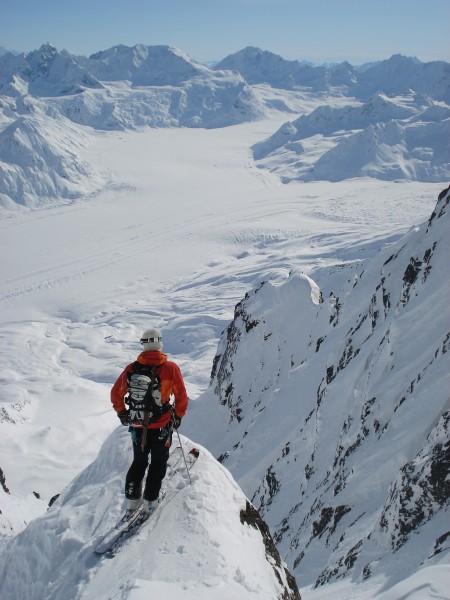 And just like Winter has ended, so did the interview. Mostly because Aaron had to get ready for his trip this summer for Argentina's winter and guiding south of the equator. Which is months away, but of course there is a month long surf trip in El Salvador before that so time is actually limited…..bastard.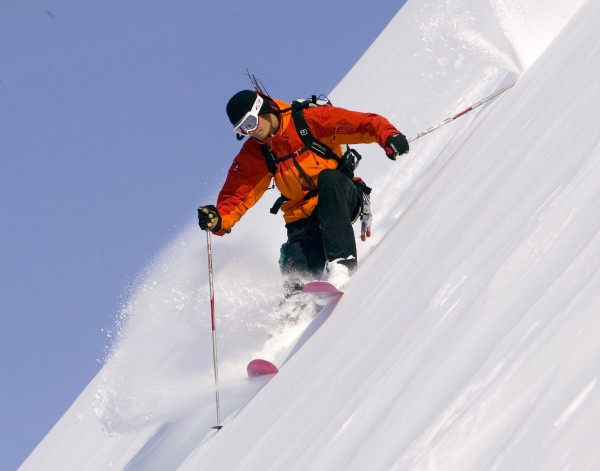 AK in AK

Posted on June 6th, 2011 by Kyle