This year, Freeskier is putting the power in your hands. The Skier Of The Year award will be conductded tournament style — brackets and all — to determine the Skier of the Year, from the 2009-2010 season. Freeskier has hand picked 16 of the best skiers in the world and pitted them head-to-head, and now they are asking you to pick your favorites.
Each round will be open for one week before they close the tournament, tally the votes and open a new round each week until they finally have one winner, who will appear in our February issue. But why keep reading, get on over to the voting page and get started.
VISIT THE S.O.T.Y. VOTING PAGE!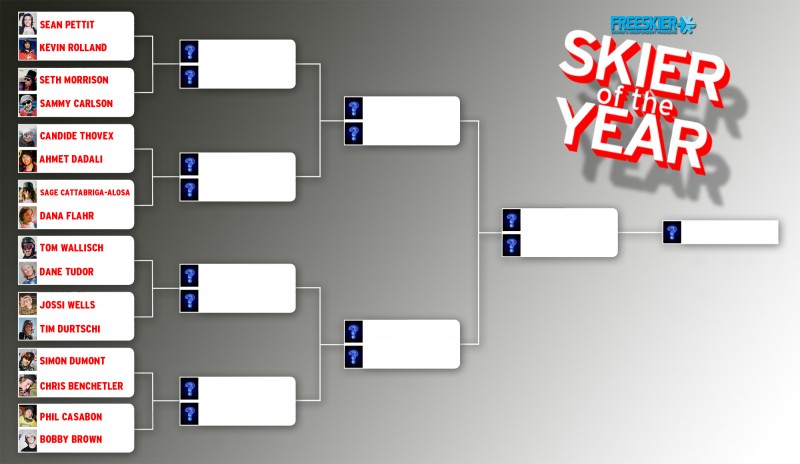 Posted on November 5th, 2010 by Kyle