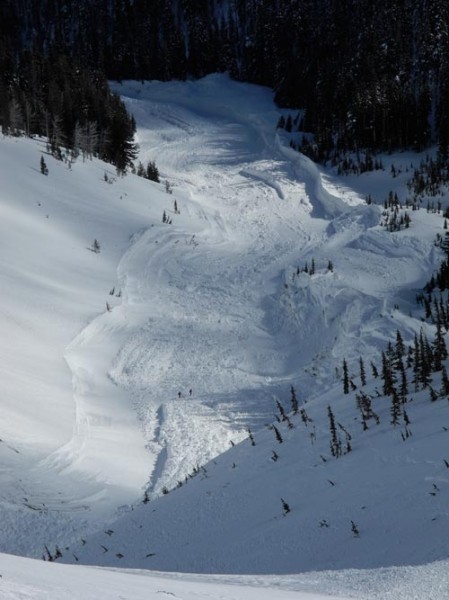 This season could be classified as one of the best in a decades easily. La Nina has been dumping storm after storm around the US all winter. Even after a worthless January here at Mt. Bachelor (something like 26″ total for the month) we're still on pace to set a annual snow fall record. But constant pow isn't always heaven on earth. It seems like this year I've read about more avalanches, huge avalanches and fatalities than I can remember. It's scary to think that those might only increase with the way backcountry skiing and skinning is gaining popularity in the states. It's important to remember that there is proper training that needs to go into backcountry skiing and it's not as simple as buying a pair of Dukes and some skins and heading off on a wild adventure. Skiing is fun, and even though slides are reported inside resort boundaries every year, for the most part chair lift access gives people a sense of security. But when those resort skiers start exploring the other side of the boundaries, that sense of security becomes false and can put lives in jeopardy. Experienced backcountry skiers set off slides every year, nothing is ever a given and it's important that anyone new to going out of bounds understands that. Get in touch with your local ski patrol, they should have some information as to where you can take some classes on snow science and how to better prepare yourself. Around here (Bend, OR) our local community college even offers some classes. At the very least you should go out and buy a few books on the subject before you go tromping around in the wilderness.
Just recently there have been 3 major slides that I can think of that should scare some smarts into anyone who's thinking of going out for a tour in the backcountry. Pick through the below links to get some more info on them. I'm hoping that they at least plant the seed in your head that while backcountry skiing can be one of the most amazing experiences on snow, it's still something to be taken very seriously.
Lucky to be Alive. Recounting the class 5 avalanche on Independence Pass. Words and photos by Tess Weaver
Three skiers, including myself, triggered what the Colorado Avalanche Information Center reported as a "very, very, very large and destructive class 5 avalanche" on a north-facing aspect on Independence Pass, near Aspen, on Saturday….Read on.
Large Natural Avalanche on Wednesday March 30th by Meadows Team
Wednesday morning was windy enough to effect lift operations with only the Ballroom Carpet and Buttercup able to run due to high winds .  Winds backed off enough to allow for Mt. Hood Express to open at 12:16 p.m., all other lifts remained on wind standby for the day.  Cascade weather station registered sustained 70mph winds with guests to 120mph.  That morning, like every morning, Heather Canyon was evaluated and no debris was found. At 3:30 the Canyon was checked again by patrol staff who noted that a large event had occurred….Read on.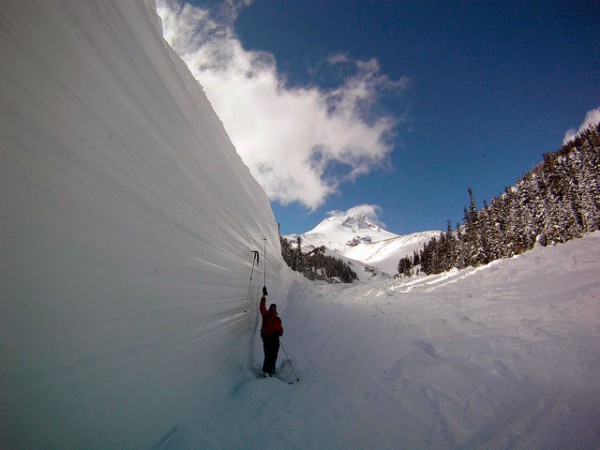 Colorado Snowpack Turns Deadly. Aspen loses esteemed local to avalanche just days after a close call. By DT

Just days after what the Colorado Avalanche Information Center called a "very, very, very large and destructive class 5 avalanche" almost claimed the life of one Aspen native, the town is now mourning the loss of another local….Read on.

Posted on April 5th, 2011 by Kyle