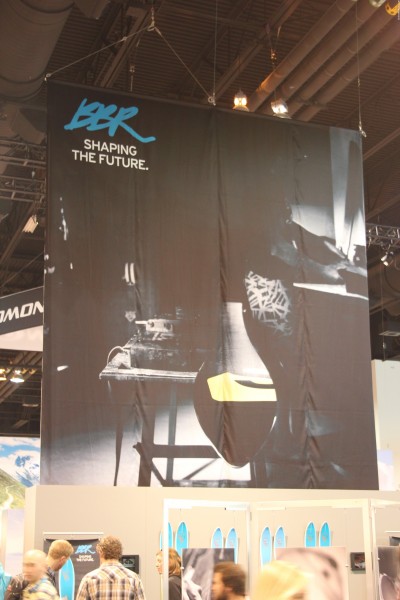 As one of the larger manufacturers in the industry, Salomon is no stranger to SIA, and the fanfare that comes along with displayed as large of a product line as they have.  It's understandable then, that Salomon had one of the largest booths at the show, with lots of product, and even more room to wonder around and check it out. Check out the interesting stuff we found in our galleries after the break.
Of course they had tons of new hard goods to check out, with new skis like the Rocker 2, BBR, and their freshly revamped boot lineup, including the freestyle oriented SPK, and free ride centric Quest 14, we've covered before.
The real surprise for us was their dedicated line of outerwear, featuring what has to be the perfect blend of technical performance, fit and style.  Seriously, we were blown away by their soft goods this year, and anticipate seeing a lot of people rocking them on the snow next winter.
Model:
Available Sizes:
Dimensions:
Rocker
192
147/127/137
El Dictator
194
139/114/124
Rocker 2
170
180
184
192
137/115/127
139/115/129
142/122/132
144/122/134
Czar
166, 174, 182, 190
131/111/121
Shogun
164, 173, 182, 191
130/101/120
Sentinel
170, 177, 184, 191
129/95/121
Twenty Twelve
163, 171, 179, 186
123/91/116
Lord
161, 169, 177, 185
128/87/115
Knight
151, 151, 161, 171, 176
122/85/112
Pro Pipe
161, 171, 181
122/85/112
Suspect
151/161/171/176/181
122/86/115
Threat
141, 151, 161, 171, 176
122/85/112
BBR 8.9
166, 176, 186
147/88/110
BBR 7.9
149, 159, 169, 179
140/79/102
Posted on February 2nd, 2011 by Kyle