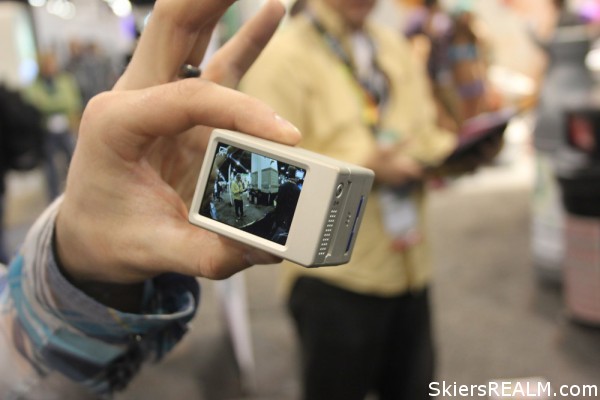 There's no doubt the GoPro HD
has completely transformed the process of documenting our sport, from the latest web edit, to a POV of your favorite rider in the latest high budget production, the compact shooter has made it easy for anyone from bro to pro to capture their triumphs.
As great as the GoPro HD
is, its makers knew there was room for improvement, which is why we got a sneak peak into some of the additions that are coming down the pipe for 2012. Check out the details and a video of the new accessories in action after the break.
GoPro LCD Bac Pac: Sick of not knowing what you're actually shooting, or having to wait until you get home to view your footage? The LCD Backpack solves that problem by snapping onto the back of the GoPro and giving you a live view of what the camera is seeing, or the ability to playback footage.
Battery BacPac: If an LCD isn't your style, how does double the battery life sound? The battery backpack is the same size as the LCD BacPac, and offers roughly double the battery life of the rechargeable built into the Go Pro.
Only one of the accessories can be used at a time, but chances are you'll only be interested in one or the other. These add-ons will be officially announced next week, with availability and pricing available at that time, so stay tuned for more info. Thanks to Rick for showing us the upgrades, including a sneak peak at the GoPro 3D setup that will be available sometime later this year.

2012 GoPro HD LCD Backpack Upgrade from Skiers Realm on Vimeo.
Posted on January 27th, 2011 by Jason