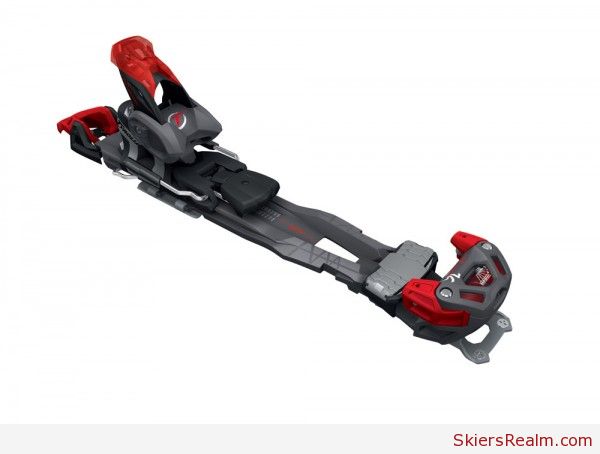 Between the well-known Marker Duke and Baron touring bindings, and the recently announced Guardian from Salomon AT binder, there's no shortage of bindings designed for resort use but offering the flexibility of an articulated heel.  Now you can add one more to your choices, as Head/Tyrolia have officially announced the Adrenalin 16 Freeride touring binding for 2013.
Much like the other choices, this retainer is designed to be your go-to binding for the resort everyday, while still performing well on slack country tours when the resort is a little crowded.  And with a max DIN rating of 16, it's clear Head wants you to know this binding can put up with whatever you throw at it.
Function
Like the Salomon Guardian, the Adrenalin release to engage touring mode is located behind the heal piece, which means you don't have to exit the binding to switch from walk to tour modes.  Draw your own conclusions on whether or not that's a benefit or could possibly result in doing the running man during a decent.
Check out the gallery below for some renderings of the Head Adrenalin Freeride binding, and stay tuned for more pictures from the show.

Posted on January 27th, 2012 by Jason